Dr Jonica Newby, best known for her role as a TV presenter on the popular long running ABC TV science program Catalyst, has recently written a book called Beyond Climate Grief about her personal experience with climate grief.
First struck by overwhelming climate grief whilst covering a story four years ago about the fate of her beloved Snowy Mountains, the award-winning journalist was surprised by the depths of despair she sank to and, as she struggled her way through her emotions, she also wondered how other people were managing with their feelings about the planet's future. This was the starting point for her book, Beyond Climate Grief which is a moving memoir in which she explores how to navigate the realities of dealing with the emotional turmoil of climate change.
Dr Newby, who twice won Australia's most prestigious science journalism prize, the Eureka Award , not only draws on her own deeply personal collapse into climate grief, but she also talks to others including Missy Higgins, Mike Cannon-Brookes and Charlie Pickering about how the same experience she's suffered affects them.
"Missy Higgins's soulful interview taught me not to be afraid of staring at the beast, and how grief can be turned into art," says Dr Newby. "Charlie Pickering shared a laugh, and the importance of black humour when the shite hits."
What Dr Newby realised was she certainly wasn't alone in her feelings of helplessness and this was most evident when she talked to people about the future of their heart places – a forest or a beach or the reality of life ahead for their children.
"I am not alone struggling to navigate the emotional load of our new climate realities, and it seems we can do with some help," adds Dr Newby. "That's why I cover areas in my book such as 'What should anxious parents tell their kids? How do we live a good and happy life under the weight of this fearsome knowledge?'
"Until now, the available books have been fact based and laced with anger or "this is what we need to do", but I couldn't see anything that was story based, a narrative, something that connected emotionally and helped me and hopefully others find a way through."
In a sad twist of fate, Dr Newby found herself writing the final chapters of her book during the Black Summer fires of 2019. "Reality outstripped my imagination when the fires of Malacoota swept through NSW," Dr Newby recalls. "It was the realisation that this is what the future will be. I started to ask myself 'What will summer be like in 20 years' time? Grief is such a real thing that over time I believe people will develop grief rituals to help them through this."
This and other thought-provoking questions are among the subjects Dr Newby focuses on at her speaking engagements around Australia.
Jonica's book tour includes Melbourne, Bowral, Brisbane and Sydney and you can find out more details on her website.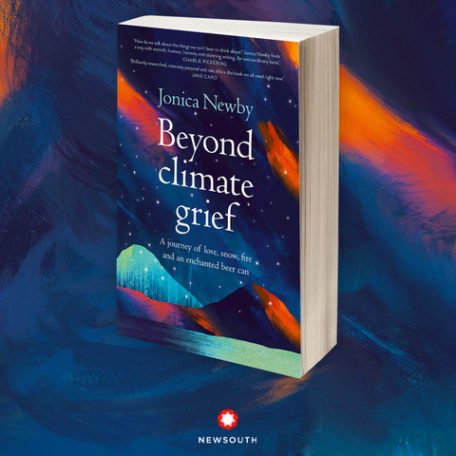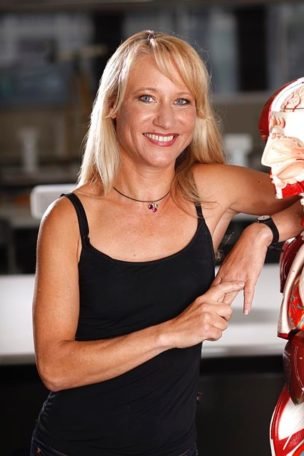 About Dr Jonica Newby
Dr Jonica Newby is a TV producer, writer, director and presenter with 20 years of experience making quality factual television in the specialist science genre. She has twice won Australia's most prestigious science journalism prize, the Eureka Award, and is the recipient of a World TV Award.
Best known as a presenter / reporter on the popular long running flagship Australian TV science program Catalyst, what's less well known is that behind the camera, Dr Newby has produced, written and directed all her own programs for the past 15 years.