Well-known actor and Australian icon, Bryan Brown, has turned his hand to writing books releasing his first book this month, titled Sweet Jimmy – a series of crime fiction stories. A passionate advocate of improving literacy amongst kids, Brown isn't stopping there. He's also an ambassador for Booktober and recommends we all "get involved" because it's a lockdown-friendly fundraising event which encourages people to read more books and donate to the cause.
The great thing is, you can support Booktober from the comfort of your own home. All you need to do is take some time to stop, breathe and read a book. WestWords is partnering with Booktopia for the second year in a row, running Booktober. The funds for this annual event, which is always held in the month of October, will help provide books and literacy programs to disadvantaged schools within the greater Western Sydney region.
"I am passionate about story telling," says Brown, who has starred in Breaker Morant, Two Hands, Palm Beach and won an Emmy Award for the TV mini-series The Thorn Birds.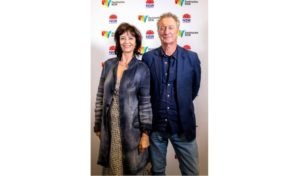 "Westwords celebrates and enhances the power of literature and literacy through honouring the stories and experiences of the people, places and cultures of Western Sydney."
Brown added he's involved because he's keen to give kids opportunities who don't have books, for reading and writing: "We want to support the development of literacy and inspire that love for literature and storytelling."
"Let's give kids the opportunity to get hold of books," says Brown, "… to read and get carried away with the fantasy and fun of reading a book and writing."
The reason books are so important is because literature, self-expression and creativity have the power to change the lives of children and Brown is calling on people to "get involved in this special initiative that will help raise funds for kids who don't have the opportunity to access these programs or have their very own books.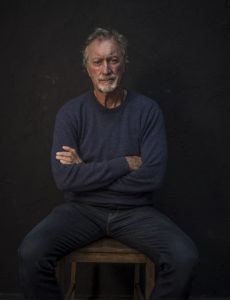 As the celebrated actor says: "We may not be able to go out but we can read books!"

With some places in Australia still in lockdown, Brown says it's a great time to get involved. You can either be a book reader, known as a Book worm, and read masses of books in October, or he said, you can get someone to sponsor you.
"We are working together to raise the levels of literature development in Western Sydney – with diversity, innovation, creativity and self-expression at the heart," he added.
"Programs have been created to target literature and literacy of children and youth through workshops, fellowships, writers support and providing a nurturing environment for growth of writers."
All the funds go to kids who don't have the opportunity to read books
Brown said all the funds god to "… kids who don't have the opportunity to get hold of books, give them the opportunity to read and get carried away in their fantasies and the fun of reading books."
Brown added: "Let's get behind this initiative! Let's read! And let's see if we can get masses of money, to buy masses of books.
We asked Brown what he's reading right now and he laughed, saying: "I'm reading Gorky Park, oh it's a dense one!"
Booktober runs from the 1st to the 31st of October 2021. The cut off time for donations is 5pm AEST on 20 November.
You can register to be part of this great event by visiting www.booktober.org.au.
About WestWords
WestWords is a not-for-profit charity with centres across Western Sydney. The charity works closely with writers and artists of all ages to celebrate the people, places and cultures which are at the heart of Western Sydney. WestWords delivers a comprehensive program of residencies, fellowships, workshops, presentations and publications. For more information, visit www.westwords.com.au
Interesting facts: One in 5 children are behind in their language skills before they even start school and a staggering 44% of Australian adults have low literacy skills. Greater Western Sydney is home to 10% of the Australian population – that's 1 in 11 Australians and half the world's cultures represented within its boundaries!
You can read more on Bryan Brown here.
Main Photo: Tim Bauer