But do you have what it takes to keep the kids in line while balancing the books from the kitchen table?
The Carousel spoke to three inspiring Aussies who are making a success of home-grown businesses to glean some of their secrets…
Kelly Sheargold
Spotting a gap in the market for healthy, convenient and affordable baby food, and toddler meals, this mum-of-two launched Yummy In Their Tummy from her Central Coast, NSW, home two years ago.
Kelly believes that if you're surrounded by a supportive family you can do anything.
"Sure there are times when I like to say – The Juggle is Real, but after two years, everybody knows that when Mummy is working, she isn't as available as other times. My husband believes in me, which is a core foundation for Yummy In Their Tummy, so he makes that juggle for me as easy as he can, because he can see the long-term goals that I am trying to reach."
Natasha Stewart
Since being fired from her full-time job six years ago, the mum-of-two hasn't looked back. She now runs Mum CFOs and Business Jump from home. Within just six months of launching Business Jump, which helps other woman start their own online business, Natasha is already recording five-figure months.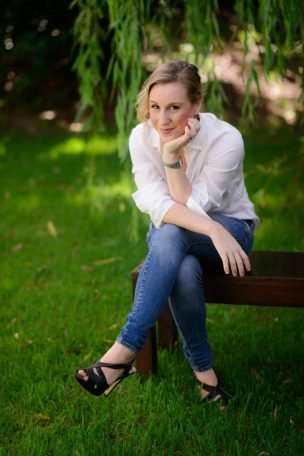 Natasha says less is more when it comes to running a successful business from home.
"I used to work myself into the ground, 24/7, late nights, weekends, utterly determined to make my business a success. But at the time, I didn't realise I was so burned out that it was suffocating my creativity and stagnating my productivity.
Things changed for me after I had PND and I put a self-care plan into place. I then read Thrive by Arianna Huffington and I really knew I had to change the way I worked.
When I started to take weekends off, get eight hours sleep and put boundaries in place I felt all my creativity, ideas, thoughts and motivation replenish."
Jodie Blight
Jodie is the author and publisher of revolutionary new cookbook Summer TABLE, which has delicious recipes and a revolutionary app that makes shopping for the ingredients easier than ever.
Jodie says it's imperative to never look back on your mistakes with regret.
"They are part of the journey and make you who you are and shape your future," she tells The Carousel.
"Failure is good. Running your own business is like riding a roller coaster. There are good and bad days but those who achieve success do so because they never gave up."
Jodie believes it's also imperative to network too: "Always walk down the street with your head up, you never know who you might meet and what may come of it. For Mumpreneurs, this is important as the temptation is to sit at home behind the screen and not get out. Networking is important and can help with those tricky times or bad days.
"Don't be afraid to ask for help! It is not a sign of weakness but strength."
The 2016 St.George Banking Group AusMumpreneur Awards are in Melbourne on August 14. Nominations for the various categories close on June 30.