When you live in the Land of Down Under, it's beach season all year round (at least for the lucky ones). This makes it close to impossible to either properly bask in holiday feasts guilt-free and preserve your figure, or to be constantly beach-ready if you have incredibly high expectations. Truth be told, every body is a beach body. But if you're striving to get a leaner figure, then it's best to start your fitness journey as early as winter.
This is also the best way to start building healthy habits in your life that will help you earn and maintain your desired physique and avoid those crash diets and crazy workout routines. Slow and steady really does win the fitness race, especially if you're in it for the long haul! Let's take a look at several long-term strategies you should implement to shed those extra pounds and keep them at bay while you improve your overall health as well.
Add flexible workouts

Come winter, and you'll see too many eager fitness enthusiasts use the winter blues as their main reason to stay home instead of hitting the gym. Sure, it's not all that appealing to simply go out for a run in the pouring rain, or head to a beach for some surfing when the waves aren't all that friendly. That is why you need that famous plan B, an alternative workout plan that will be useful for those days when you're stuck at home during the cold season. Then you have no excuses!
Home-based workouts are a brilliant solution to your winter troubles. For some, you may need a set of lighter dumbbells, a yoga mat, and resistance bands, while your body will do for others. You can mix and match different workout combinations and use diversification to motivate yourself and to keep it interesting. You can skip the gym, but there's no need to skip the workout.

Upgrade your gym bag

It's no coincidence that professional athletes always train in their high-quality gear, equipped with supportive items such as lifting shoes, straps, and wraps from head to toe to ensure stability, safety, and better performance. However, another perk of wearing durable gym clothes is that it serves as a source of motivation to push through those difficult workouts every time. Add to that the supportive nature of those garments that let you move freely and your skin breathe, and you have a winning combo for your gym bag.
That's why you need to look for truly long-lasting items, whether it's a pair of shorts, leggings, or a breathable top, you need the mobility and flexibility to endure those tough training sessions. A pair of quality sneakers is another way to give you the support you need and stay consistent with your training of choice. Every item you purchase is an investment for a stronger, leaner you!
Find a training partner

Accountability is a vital component of a long-term fitness strategy. For your slow and steady approach to take effect, you can partner up with someone who shares your goals. This is particularly useful for people who feel uncomfortable starting a habit that's completely unknown to them, and surrounded by people where they feel as if they're constantly assessed and judged. Enter: your workout buddy! Not only will you get the motivation boost you need on those slow days, but you'll be their source of encouragement, too. Both of these actions boost your confidence and help you stay consistent.
Beyond that, having a workout partner helps you stay safe as they can point out mistakes in your form and correct your movement patterns. You'll be able to motivate each other with a healthy dose of competition, and you'll look forward to each session with more zeal.
Track your food intake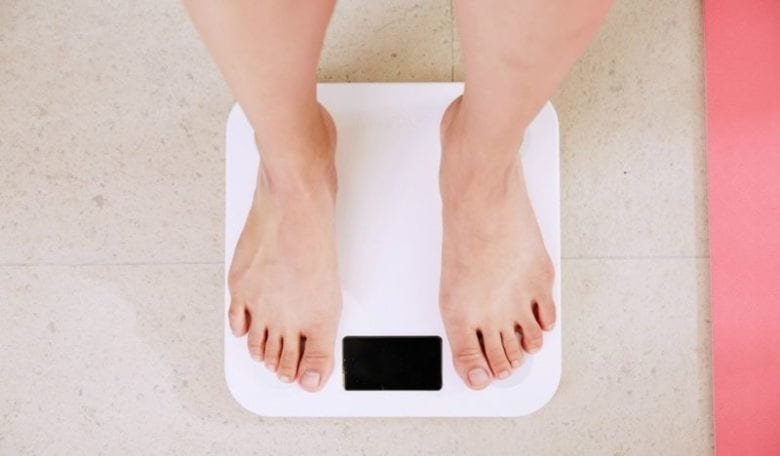 A snack here and a random smoothie there might not seem like that big of a deal from your standpoint, but they do matter for your waistline. If you're in the habit of munching during the day, you might be consuming too many calories for your energy needs, thus adding more pounds to your frame. If you start writing a food diary, you can get a better idea of how much food you're eating, which foods are best for you, and where you can make changes to help balance your nutrition.
As you start monitoring your food intake, you can slowly introduce meal-prepping sessions to help you eat balanced meals. You can save time and cut calories when you spot those emotional cravings that have nothing to do with actual hunger and replace them with healthy alternatives. Slowly, this will help you restructure your eating patterns altogether.
Track your progress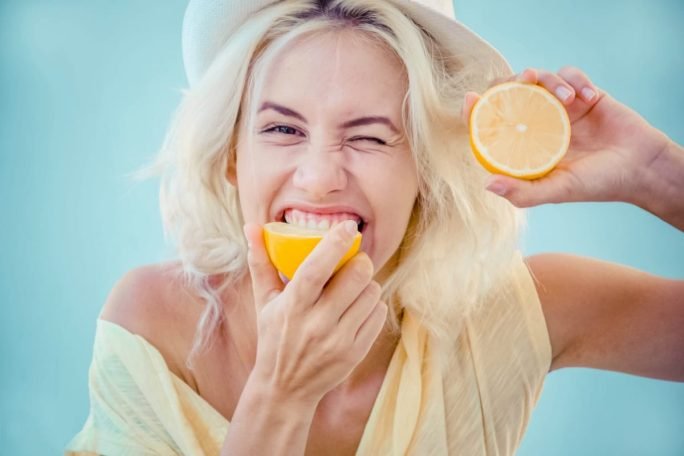 If your only guiding star in this process is "I want a beach body", you might never reach your goal. Technically, that is not a goal at all. You need to define your goals in measurable units, such as losing a specific amount of weight, exercising a specific number of times during the week, and consuming a specific number of calories. That can help you track your progress, notice when you need to make changes, and of course, enjoy your success!
Even when you do reach your desired weight and figure, you can continue with a maintenance plan that will be based on healthy habits to protect your wellbeing.
Although this approach might not sound all that appealing compared to a quick fix in the form of a diet, remember: there's no magic pill for health and fitness. Everyone needs a strategic, long-term approach and a mindset that prioritizes health and wellbeing. Use these tips to inspire yourself and stay true to your goals!