Do you feel like you're in a love-hate relationship with grains? You love them, but they don't love you (or your gut) back? Rest assured, you're not alone! According to the CSIRO, one in 10 Australians are opting to follow a gluten-free diet (many of those without being diagnosed with coeliac disease or gluten intolerance). It's estimated that around 1 in 70 people are diagnosed as being intolerant to gluten and restrict due to painful digestive symptoms or other health impacts, says Coeliac Australia.
Although you may be forced to be gluten-free – or choose to be, being gluten-free doesn't mean you need to go without eating grains altogether or be stuck eating highly refined gluten-free alternatives.
There are many naturally gluten-free grains and alternatives that can be easily incorporated into your diet. With these alternatives come some good, gut-friendly and overall health benefits.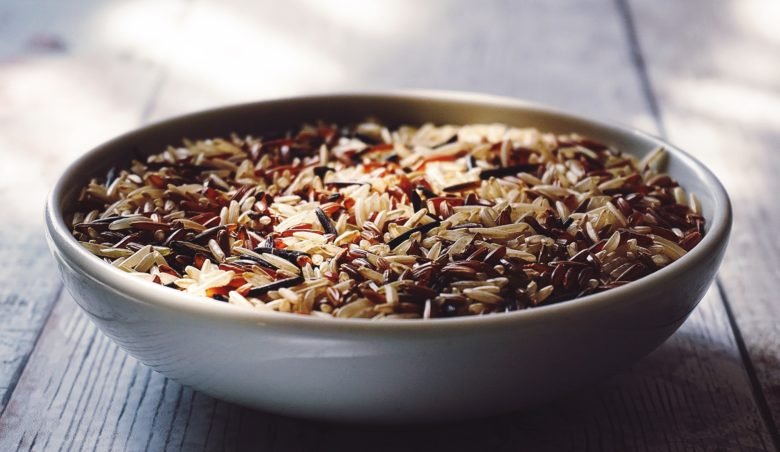 The benefits of incorporating naturally gluten-free grains in your diet include getting in your daily fibre intake which promotes healthy digestion and fuels your beneficial gut bacteria. Wholegrains are also a great source of carbohydrates meaning you'll have more energy throughout a longer period, and they're a valuable way to get in your essential B vitamins and minerals such as zinc, iron and magnesium.
Here are my top picks for foods you should be including into your diet that won't compromise your decision or need to be gluten-free
Quinoa is an excellent choice as you can use it as an alternative to rice-based dishes such as stir fries or burrito bowls. You can also add quinoa to salads for more texture and to keep you full for longer.
Sorghum replaces flour in your gluten-free baking. Now you can enjoy cakes and biscuits at home without the gluten! Sorghum is also found in gluten-free Weet-bix at your local supermarket.
Buckwheat has some great uses such as an alternative to rice or a flour alternative. You can also find gluten-free pasta and breakfast cereals made from buckwheat at your local supermarket.
Getting your grains in is very important to your gut and your health, as well as providing that extra boost of nutrients and energy throughout the day. Don't miss out because you've restricted gluten or can't tolerate it. Try some of these alternatives today – many of which are easily found in your local supermarket.

If you have a health concern or are unsure if you should restrict gluten, please contact your healthcare practitioner for advice personalised to you.
To explore more about your gut bacteria and what foods they need as fuel, check out Microba's gut microbiome analysis at microba.com.
Coeliac Awareness Week is 13-20 March 2020. Visit Coeliac Australia's website for more information.