July's full Buck Moon is on its way, and spiritually it's set to have a big impact on our relationships with both men and women aggressively vying for affections!
 This Saturday's spectacular Buck Moon (July 24th) is related to male deer – or bucks – as in the northern hemisphere, it's when they grow their antlers. In Australia, antlers can be growing or cast off at various times of the year, depending on the deer's location.
Spiritually speaking, the Buck Moon brings themes of strength, ambition, and challenge to both sexes in the human world.
There has been some pretty impressive male energy around for a while now and some men may be seeking to be more noticeable or impressive to women – and it's no coincidence it's footy season! We can expect after lockdowns are eased across the country things could heat up even more.
But men aren't the only ones affected by the Buck Moon – as women have a masculine side too. At this time, we are being challenged to find the balance between male and female energy – and as a result we may be aggressively vying for the affections of men in our romantic sphere.
Every full moon has its own name based on the month or the season when it appears (hence this month's Buck Moon) – a name for each full moon allows people to reflect on each season and to contemplate how it affects them and the natural world.
Because the antlers of the male deer are all about testosterone, when they grow and mature, it's a time when they can fight and impress the females and antlers are pretty mature at the moment.
Big antlers signify the buck being a better fighter – and this attracts does. While we can't directly relate the animal's behaviours to ours – the natural world does have parallel effects to our own behaviours. (And let's also remember in Australia – male kangaroos are bucks!)
So, if women are trying to fall pregnant, the next few months could be the time to try. In Australia, the most common birth month is usually March, making the previous July a fun month!
People do start going out more as Spring approaches, hopefully Sydney and Melbourne will be out of lockdown, and we will get some sense of normality again.
It could be the right time for a new partner, or to think about getting pregnant if you so desire. Generally speaking, men are thriving during this period – you can expect more virility and fertility.
But the Buck Moon isn't all about "bucking".
Because we all have a male energy within, it could be a time when a woman goes within herself and becomes more internally focused relying on herself.
Beware though as feelings could easily go the other way and it could be a time when both women and men are more irritable. Use the energy during this time to help fuel your goals and intentions, now is not the time for procrastination.
Do your best to avoid distractions. Ask yourself what small goals can I let go of, so I can prioritize and focus on accomplishing bigger priorities. It's a time for meditation, self-reflection and dream work.
Buck Moon Spiritual Meaning and Intentions:
Abundance
Self-reflection
Passion
Strength
Honesty
Vigour
Leadership
Dreamwork
One of the main ways that Spirit works is through relationships.
At the moment there are challenges in relationships because of the full moon and because of the aspect patterns the planets are making in the night sky.
Throughout 2021, Saturn squares Uranus which is causing challenges for people – you could feel blocked energy and aggravation.
It's also a time for determination… with T Squares formed between Sun, Mercury, Saturn and Uranus, we are struggling to manifest our hearts desires, particularly with relationships.
The full moon is in Aquarius in July and as usual will have a bearing on individual star signs.
A full moon always brings some form of transformation for everyone and as Aquarius is ruled by Saturn and Uranus, Aquarians and Capricornians could be especially affected.
The full moon is opposite the Sun in Leo, so Leos could be undergoing some sort of transformation also. Adding to the mix, Venus is in the sixth house, bringing feelings to the fore at work or in everyday life.
Consequently, Aquarians, Capricorns, Taureans and Librans could have problems at work and could be feeling irritable, especially if their romantic feelings are not being reciprocated.
The full moon is in the 11th house so there could be transformational effects in groups of people, friends and connections. Again, the situation can go either way…romantic hopes and dreams could be either unabashed or dashed! Aquarian and Capricornian friends watch out!
Be prepared for tense times. With the Sun in Leo opposite the full moon in Aquarius, there could be clashes about romance or difficulties with creativity. Children could also play up now.
If you're not in a relationship, give yourself enough self-love, especially if your romantic life is not going smoothly now.
The Sun in Leo quincunx Jupiter in Pisces suggests sometimes you need to adjust things; have a plan, tweak it and tweak it again.
Grand plans face some challenges; you may overestimate your position or be overconfident and there's a fair bit of emotion going on.
People might also be feeling full of motivation especially Leos and Sagittarians, but there's difficulty in achieving things on a physical level.
The Buck Moon can bring out carelessness, for example be aware not to lower your dating standards. Women need to put appropriate standards and boundaries in place.
You could settle – but be careful not to. Jupiter also brings over-indulgence, which means people can be excessive with food, alcohol, drugs and spending money.
It's also a time when the subconscious can bring things to the conscious.
People might not even realise that they are doing that. Their life is being ruled by their subconscious if they're not careful. However, some good things can also be dished up also.
Aries (March 21 to April 19):
You might be looking for like-minded connections and emotional contact with kindred spirits now. Friends, groups and your hopes and dreams come to the fore. It's time to go out and mingle and if you can't…do it online! Group efforts work out well and you're likely to meet new people this month.
Taurus (April 20 to May 20):
Get some transformation going in your life now, as you'll be looking to expand your horizons. You might be thinking about travel…although that might not be possible just now. But there is likely to be an attraction to something or someone exotic and foreign cultures are more appealing. Your life can also become BIGGER through study or various spiritual pursuits.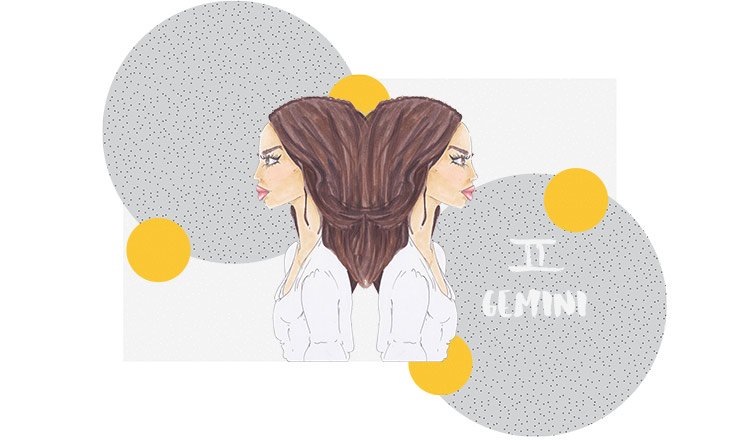 Gemini (May 21 to June 20):
You may have concerns about money or joint assets. Perhaps intimacy is on your mind also! Someone could be seeking a deeper union…maybe an actual person or maybe it's something inside you that wants completion. Your emotions are likely to be intense so do watch you don't overreact to a situation. Transformation is happening at a very deep level now. Keep your mouth shut about secrets as loose lips sink ships.
Cancer (June 21 to July 22):
Important relationships with partners or spouses need attention now. Also pay some special attention to the important women in your life because your female connections are being transformed now. Relationships with significant others are highlighted for change. Subconscious forces are at work and there could be changes with legalities or 'open enemies'.
Leo (July 23 to August 22):
There's change around your everyday work, health or wellbeing. You may have to put your feelings on hold just a bit (not too long) whilst you deal with practicalities in these areas. Your feelings must be dealt with eventually however, or they could spill out all over the place! Don't try to stuff them down into your body or there could be some sort of additional issue later.  Stay positive because better things are coming.
Virgo (August 23 to September 22):
It's time now to pop out of your shell! Show your real feelings to those you really care about. You may also be feeling quite creative and playful! It's time to socialise and have fun which can involve various romantic pursuits! You may meet someone online or through a friend. The theatre and other cultural events might feature also now. Change is coming!
Libra (September 23 to October 22):
It's a great time to focus on your home and family now. There is some sort of transformation going on around your home and family…have you been thinking about renovating or interior decorating? Female relatives are also highlighted so spend some time with them to iron out any possible issues. Change is a good thing!
Scorpio (October 23 to November 21):
Attend to your comfort and security now as the Full Moon is at work dredging up some deep stuff. So it's important that you deal with these feelings. There could be 'stuff' about your childhood or your family that needs your attention. You could react from habit rather than being objective so pay attention to your feelings but don't let them rule you.
Sagittarius (November 22 to December 21):
It's an active and busy time just now with lots of communications and activity. You may feel a need for some support and you may hear some news about distant family members or people you used to know. Your local community could also feature more strongly as you gallivant around attending to various errands and domestic duties. Changes in your
Capricorn (December 22nd to January 19):
The Full Moon is in your house of money and the things you value. Take care of your finances and possessions now. It's not a good time for flittering away money on a whim, rather spend on practical items that you really need. There could be changes in your value system and you could change your mind about what you think is valuable and important.
Aquarius (January 20th to February 18):
The Full Moon is in your sign making this a very powerful time when you re-examine who you are and what you really want! You're more perceptive and sensitive than usual so time alone at home or where you feel safe and comfortable is a good idea. Your thinking might be a bit vague or confused now as you undergo a powerful transformation. Stay quiet and look within for guidance. Seek within and you will find yourself at a deeper and more authentic level.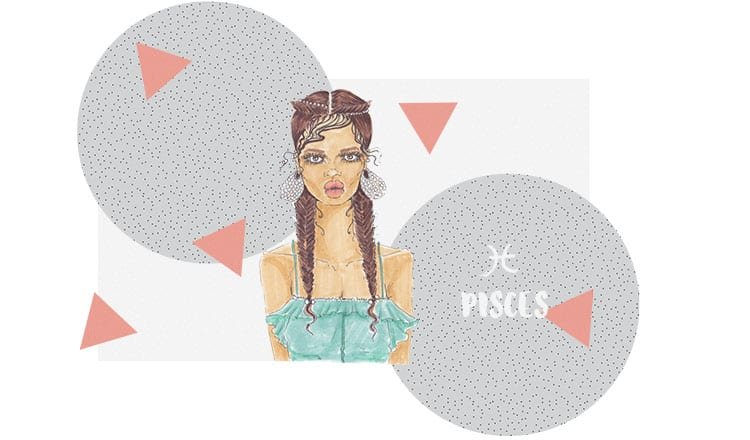 Pisces (February 19 to March 20):
You're likely to be quite sensitive and intuitive at the moment, so spend plenty of time in self reflection. It's a great time for meditation and pursuing your Spiritual path. Transformational changes from deep down within finally emerge and you become more aware of the true meanings of your dreams and little 'psychic' flashes you might have during the day. Write your feelings and your dreams down so you can reflect upon their possible meanings.