A record 56,193 Australians are now more aware of their stroke risk however, after taking part in Australia's Biggest Blood Pressure Check.
Stroke Foundation Chief Executive Officer Sharon McGowan said alarmingly, one in three of those tested and completed the stroke risk rating were urgently referred to their doctor for advice on how to lower their stroke risk and improve their health.

Men and women of all ages took advantage of the free blood pressure checks provided by the Stroke Foundation in partnership with Priceline Pharmacy at sites across the country throughout April, 2016.
"Most of those who were referred on to their health professional had no idea that they were putting themselves at significant and often unnecessary risk of stroke,'' said Sharon from The Stroke Foundation. "High blood pressure is one of the more important risk factors for stroke, this quick health check may have saved their life."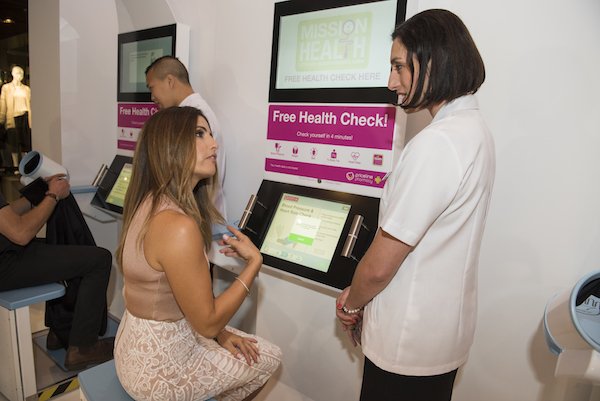 Those tested found to be at high stroke risk and urgently referred to their general practitioner (GP) included:
One in three participants overall
Four in 10 men and over a quarter of all women
High proportion of those aged over 45 (stroke risk increases with age)
Western Australians (38 percent), South Australians (35 percent) and Queenslanders (34 percent) – residents of these states were found to be at a heightened risk of stroke.
Sharon from Stroke Foundation said it was also frightening to see the number of younger Australians found with high blood pressure.
"More than 2000 people tested aged under 35 were urgently referred on to their doctor," she added.
"We know there are increasing numbers of people in our community living with stroke risk factors, such as high blood pressure, obesity, poor nutrition and lack of physical activity.

"The good news is that most of these risk factors can be reduced by making simple lifestyle changes.
"Currently, stroke kills more women than breast cancer and more men that prostate cancer. In just one month, thousands of Australian lives were potentially saved. Imagine what would be achieved with a targeted national action plan to identify stroke risk and help people reduce their risk. We can do much more to prevent this devastating disease."
"As we head towards the federal election, our major parties have a real opportunity to join with us to beat stroke.
"We are calling on party leaders to commit to a national plan to build on Australia's Biggest Blood Pressure Check by delivering targeted stroke prevention and support programs that will save lives, reduce disability and deliver savings back to the Federal Budget."