PREP 20 minutes, plus 4+ hours to freeze 
SERVES 4–6
INGREDIENTS
¾ cup coconut cream (or use creamy soy milk)
½ cup good-quality cocoa powder
3 tbsp grapeseed, sunflower or rice bran oil
1 tbsp vanilla extract (or vanilla paste if you want seeds)
¼ tsp salt
liquid from 1 x 400g can of chickpeas (aquafaba)
¼ tsp cream of tartar or lemon juice
¾ cup icing sugar
METHOD
Place the coconut cream, cocoa, oil, vanilla and salt in a high-speed blender or bullet blender, and blend well to combine (or use a stick blender).
Pour the chickpea liquid into a large, very clean mixing bowl and beat with an electric beater on high for 20 seconds or so, or just keep going until it's turned foamy.
Add the cream of tartar or lemon juice, then beat again on medium–high for another few minutes.
Now start adding the icing sugar a tablespoonful at a time, beating for 5 seconds in between each addition. The mixture should now be lovely and thick, voluminous and shiny, like glossy whipped meringue. It should stay put in the bowl when you turn it upside down.
Add ¼ cup of the chocolate mixture to the whipped mixture and fold in gently with a spatula.
Add half the remaining chocolate mixture and fold gently to combine, then repeat with the remaining mixture. Be gentle with this — over-mixing or being too rough can collapse the whipped mixture. Keep folding until combined evenly.
Scrape into a loaf tin or a resealable container, cover tightly and freeze for at least 4 hours.
Scoop out with a hot ice cream scoop and enjoy!
TIPS
For a coffee ice cream, you could add 1–2 tbsp instant coffee to the blender in place of the cocoa — or use both for a mocha flavour!
Extracted from Supergood by Chelsea Winter, published by Random House NZ, RRP $50.00. Text © Chelsea Winter 2020. Photography © Tam West 2020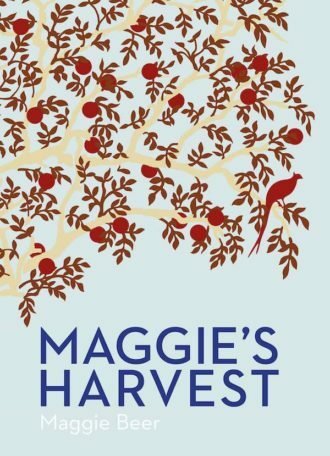 Extracted from Maggie's Harvest by Maggie Beer (Lantern, $80.00). Published 4 May 2021.