The garlicky mushrooms and chimichurri really do make for the perfect flavour combo in this simple recipe that's perfect for any night of the week.
Serves 4
Ingredients
3 tablespoons grass-fed butter, melted
400 g portobello mushrooms, cut into 4 cm thick strips
2 garlic cloves, finely chopped sea salt and freshly ground black pepper
8 x 80 g minute steaks
2 teaspoons dried chilli flakes 125 ml (1⁄2 cup) Chimichurri (see page 80)
Instructions
Heat half the butter in a large frying pan over medium heat. Add the mushrooms and saute for 3–4 minutes until softened and tender, then add the garlic and continue to cook for 1–2 minutes until lightly golden brown. Season well with salt and keep warm over very low heat.
Heat a chargrill pan or barbecue grill to high.
Brush the steaks with the remaining butter and season well with salt and pepper. Cook for 1–2 minutes on each side, or until cooked to your liking.
Pile the steaks and mushrooms onto a large platter and top with the dried chilli flakes and dollops of chimichurri.
GOOD TO KNOW: Minute steaks are super thin, which is why they don't take long to cook. The key is to cook them over a very high heat and to keep a close eye on them – you want the steaks to still be a bit pink in the middle.
HEALTH HACK: Mushrooms contain such an amazing range of healthy bacteria that they almost deserve to be counted as their own food group. Indeed, some of these bacteria strains cannot be found in anything else we eat, making them an essential component to good gut health.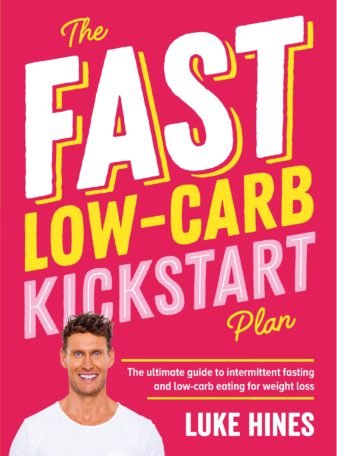 Recipe extracted from 'The Fast Low-Carb Kickstart Plan' by Luke Hines, Published by Plum. Can be bought here for $26.99.
Photography by Mark Roper