Here are four awesome gifts for the kitchen, suited for coffee lovers and cooks alike.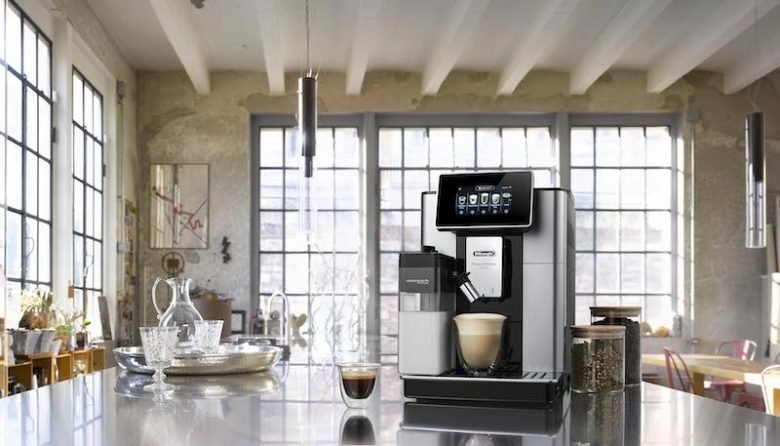 For the coffee lovers, consider De'Longhi's beautiful PrimaDonna Soul coffee machine for this Mother's Day. It makes barrista style coffee and has an easy to use modern touch display that can dispense a wide selection of beverages from flat white, expresso to iced coffee with just one touch. We've road tested this machine ourself and it is seriously the business.
RRP: $2,799

Kenwood's Chef XL Titanium is sleek and stylish and ideal for a mum who enjoys baking and entertaining. Get into a MasterChef frame of mind with the help of the Chef XL for everything from kneading, whisking, beating and more.
RRP: $999.000

There's nothing quite like a little help in the kitchen with chopping, dicing, slicing, blending and grinding fruit and vegetables. And this is made easier with Braun's MultiQuick9 System which can do all of the hard work in a jiffy.
RRP: $299.00
Distinta Moments Kettle & Toaster

DeLonghi Distinta breakfast collection is a great way to improve the decor of your mum's kitchen and the toaster and the kettle is the perfect Mother's Day duo gift. Check out the different styles – we love the pair in white. You can't go wrong with that.

Kettle RRP: $148.98
Toaster RRP: $158.99

Vitamix Ascent A2300i RRP $945
The impressive brand-loyalty that Vitamix has built over the past 100 years and it's hard to beat as a stylish present for mum. New on the market is a sleek blender for any kitchen countertop, the Vitamix Ascent® A2300i which is available in red, black slate or white. It features Variable Speed Control and Pulse to create every texture. A built-in digital timer helps monitor each blend and achieve perfect results, while SELF-DETECT™ technology includes wireless connectivity that allows your blender to evolve. Interlock technology also prevents the machine from operating if the lid or container is not secure. .