This chai chia breakfast pudding will do just the trick. Full of antioxidants, vitamins, essential fatty acids and an exotic blend of chai spices, this pudding will fill you with joy.
Serves 4
INGREDIENTS
1/4 teaspoon Celtic sea salt
40 g (11/2 oz/1/4 cup) hazelnuts
120 g (41/4 oz/3/4 cup) raw cashews
1/2 teaspoon alcohol-free vanilla extract
6 drops stevia liquid, or 2 tablespoons sweetener of your choice, such as xylitol or rice malt syrup
1/2 teaspoon cardamom
1/2 teaspoon nutmeg
1/2 teaspoon ground cinnamon
30 g (1 oz/1/4 cup) chia seeds
1/2 cup chopped nuts, to serve
strawberries, to serve (optional)
almond milk, to serve
METHOD
1 Combine the salt, hazelnuts, cashews, vanilla, stevia and spices with 750 ml (26 fl oz/3 cups) of filtered water in a blender and whizz until smooth.
2 Transfer to a bowl and add the ehia seeds. Stir to combine well, then cover and place in the fridge overnight.
3 To serve, scatter with chopped nuts and strawberries, if using, and add almond milk.
Health Benefits
Chia seeds are teeny tiny, but impressively clever. When soaked in water they transform into a highly detoxifying gel. They absorb other flavours well.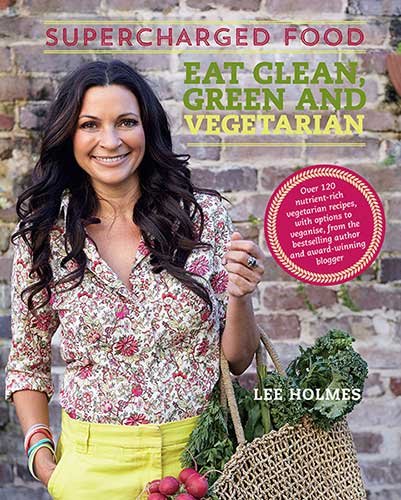 The Carousel thanks Lee Holmes for these images and recipes. Buy the book now.