Her aura, energy, confidence and all-round good looks can make anyone freeze-up in an instant. But the one thing that made me loosen up? The warmth of her voice; it was like we had known each other for years. We chatted again to Megan about her latest moves.
My biggest hair disaster…
Years and years ago I tried to bleach my hair without telling my agent. I went to the hairdressers and it must have been done by an apprentice or something because she had no idea what she was doing! She put a swimming cap over my head which had holes in it and pulled the hair through each hole. It was so painful. Eventually she gave up on that technique and just spread the bleach all through my hair. My hair is naturally quite dark so it just ended up looking really orange. I went back to my agent and they immediately took me to a hairdresser to get it all fixed up.
I'll always remember living in Italy…
I felt that I had a very well-balanced, happy and healthy life when I was in Italy. It was such an immediate and intense change in my life though; going from being completely anonymous to having everyone in the country know you. It was confrontational to get your head around that. Everyone just knew you, and was watching your every move. You had to learn how to deal with it, and it literally happened overnight. From an emotional perspective, it was quite a big thing to deal with. But overall, it was a lovely place to live. Just incredible.
But I love my life at home with my family…
I live in Melbourne with my family and both Shaun and I are working parents but we balance it out by having quite a few days a week off as well. We spend a lot of time with River who is 14 months old now, and we try and have weekends where we spend it all together. We even fight about who should put River to bed! We always say "I haven't seen him all day!" or "you got to put him to bed last night!". We're a lovely little family unit, and he's at that age now where he laughs so much. He's starting to get adventurous now and has just learned the word "no" – I don't know where he gets that from! He wants to climb up and down stairs and he wants to do it all himself. It's so much fun right now.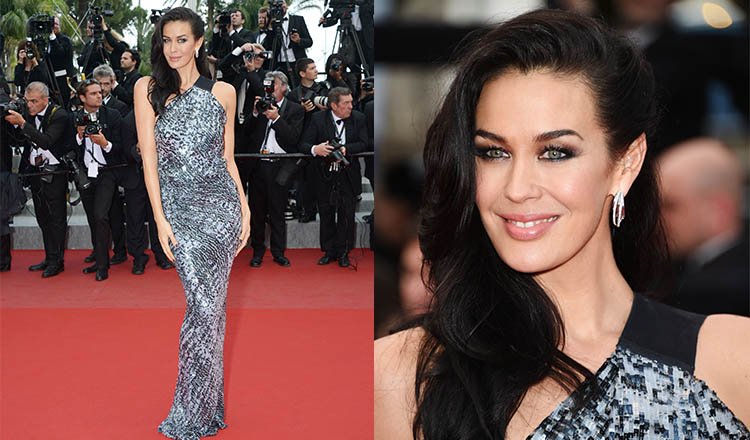 My favourite product from L'Oreal Paris' new Hair Expertise range…
I love all the products, and used them for weeks before the shoot. I had my hair coloured in April and used the PureColour range to protect and prolong the colour. I also did a bit of travelling around May for the premiere of Mad Max and used the Ever Strong range to hydrate and strengthen my hair. I can't wait to use the Super Sleek range later this year though, as my hair gets really frizzy in the heat.
I love to take care of my hair and my favourite product of all is L'Oreal's EverSleek Precious Oil Treatment – it's got argan oil in it which just boosts the overall health of my hair with nutrients that I need.
My next moves…
I'm launching a new homewares range and Target will be stocking it which is really exciting, I've been working on that for almost 2 years now. It really takes a while to get these things to gether but once it's done you just think that it's so worth it. I'd like to put more time and energy into acting because it is something that I get a lot of satisfaction out of. Especially in Mad Max, I enjoyed being in it so much, and when you finally see the finished product… it's just so refreshing seeing people respond to it! Part of the reason why you do it is to tell a story and you just want to do that again and again. It doesn't happen like that every time though; sometimes you might love it but it flops. And it's heartbreaking. But I'd love to be more involved in that world definitely.
One thing that I'll always remember…
It's a bit like a life motto. I remember that was written on a little plaque that my Mum gave me as a little girl, and it always comes into my mind. It was "release yourself, and all things will be possible." It's simple and a beautiful thing to live by.