Summer is here and, if you are like me, you'll be embracing the opportunity to update your sunglasses. What I love about choosing the perfect shades for the season is that even brands like Prada and Burberry are affordable.
To make it even easier, fashion and celebrity stylist Jess Pecoraro and astrologer, Natasha Weber have curated a select style of frames which match your personality based on your zodiac sign.
As part of a fun campaign launched by Sunglass Hut, I spoke to Jess about her tips for picking the right shades for your face and personality. She advised me personally to go big and be bold.
Jess, who styles celebrities, explained: "I've just picked some sunglasses for Delta Goodrem to wear on stage. We chose a great pair that are huge and sparkly and lots of fun."

Jess's style philosophy is to take what is trending on the runway and then look at her client's personality in order to pick the perfect accessory.
"An accessory or outfit that celebrates your personality can help you radiate confidence and make any occasion a special one," Jess says. "When you choose something that is uniquely personal and personalised to you, it will become a timeless piece in your style collection. People often ask how they find their signature style and it all comes down to experimenting and trying until you fall in love."
Natasha Weber, astrologer to the stars, known to her followers as AstroTash, says the inquiry into astrology for personal style is also becoming more common, especially in fashion.
"I'm seeing that people want to understand their personalities more to ensure their style choices are embracing their authentic self," she says. "It's a beautiful trend that's taking place right now. There's nothing more inspiring than a person feeling confident with who they are and what they're wearing to communicate that.
"Summer is also the perfect time to start on the journey of celebrating and connecting with your star, moon and rising signs. It's a time of celebration and reflection for all signs."
Here, Jess and Natasha have put together their suggestions for sunnies based on your star sign.
What Your Zodiac Says About Your Sunglasses Style

ARIES – You're the trendsetter of the Zodiac. You're pioneering and making brave, confident style choices. 'Out with the old and in with the new' is Aries' motto. When it comes to accessories, the bigger, the bolder, the better. Streetwear dominates Aries' wardrobe.
Pairing: Prada Linea Rossa, 0PS 01XS – DG008F

TAURUS – "Less is more" is your fashion statement. You're all about quality over quantity. Attracted to earthy tones and muted hues. No busy patterns and fancy motifs. Dressing is a sensory experience for Taureans.
Pairing: Vogue Eyewear, 0VO5293S – W656T5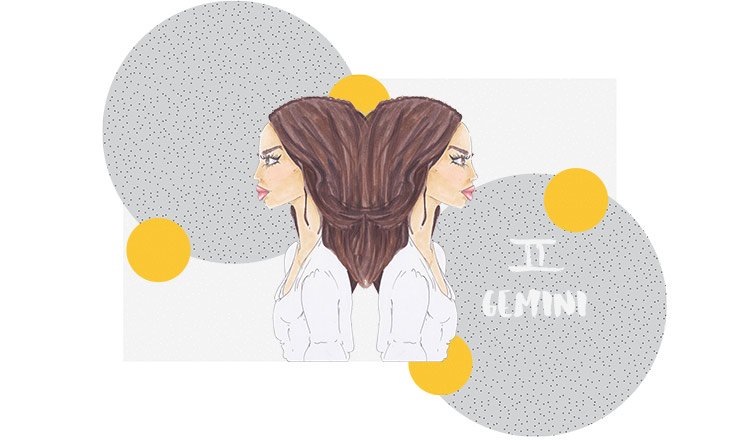 GEMINI – Light, fresh and playful will suit you best. Geminis are eternally youthful and versatile, so you can experiment with current and past trends, and if you get bored, chop and change at lightning speed.
Pairing: Versace, 0VE4387 – 533687

CANCER – Your style reflects your inner world and emotional landscape. The use of colour can help you find balance and peace of mind. You have a whimsical vibe and never look like you've tried too hard.
Pairing: Oliver Peoples, 0OV5350S – 109452

LEO – You possess a grand, unapologetic style – you're born to be a star. You're not shy of adorning yourself and any attention is welcome. Forget casual dressing.
Pairing: Versace, 0VE4375 – GB1/87

VIRGO – You're immaculately neat. Striving for perfection in all that you do. You have an unsurpassed talent for noticing the details, so intricate fashion features are adored. You prefer a minimalist style but have a penchant for quality details.
Pairing: Prada, 0PR 67XS – 09G3D0

LIBRA – Ruled by Venus, the planet of beauty, Libra is synonymous with
fashion. You are the epitome of style and elegance. You have a natural sense of aestheticism and a keen eye for beautiful things. Two words best describe your style: luxury and bespoke. Your indecisiveness means buying something can take a while.
Pairing: Oliver Peoples, 0OV1232S – 50378H

SCORPIO – Your style is intense, dramatic, raw. Being insanely private souls, Scorpios love to hide behind dark sunnies. They are an alluring enigma, and they love to keep people guessing.
Pairing: Miu Miu, 0MU 01VS – 7S08C1

SAGITTARIUS – You live in activewear and streetwear, reflecting your active
lifestyle. You're on the move and always up for adventure. Your happy go lucky nature means you can laugh at yourself when your style gambles don't pay off.
Pairing: Oakley, 0OO9208 – 920846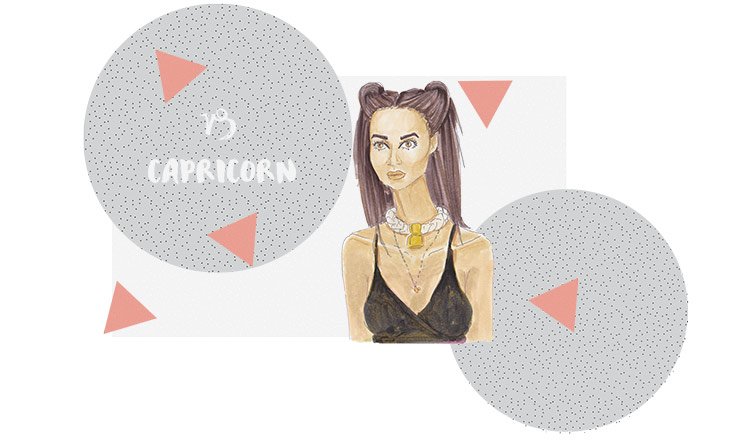 CAPRICORN – Capricorns go for clean lines and understated accessories. Loyal to timeless classics. Capricorns have the grace of an old-fashioned movie star. When they do want to spread their fashion wings, they rock vintage or retro looks.
Pairing: Prada, 0PR 01VS – 1AB5Z1

AQUARIUS – Aquarians are the rebels of the zodiac. No one dictates your style choices. You are originality at its best. Aquarians love anything that's left of centre, unique or that little bit different from the status quo. Quirky is their middle name.
Pairing: Versace, 0VE4385 – 532771

PISCES – You have whimsical and free-spirited style. You're highly imaginative, intricate details and delicate features complete your look. In your youth, you probably experimented with everything.
Pairing: Miu Miu, 0MU 60VS – 7OE5D1
To find out which pair of sunglasses align with your personality this summer, visit your nearest store or head online at  www.sunglasshut.com.au