Tech accessories need not be boring. With a slew of new accessories released by Maison de Sabre, Otterbox, EFM and PopSockets that support Apples new MagSafe wireless technology, you can ensure the durability of your phone while getting your fashion fix with a range of colours and patterns to choose from.
Wireless charging is great, so long as you don't need to use your phone and you have your device sitting in the perfect position. With these new 'Made for MagSafe' phone cases, charging stands and portable grips, you can use Apple's new wireless charging technology to its fullest potential.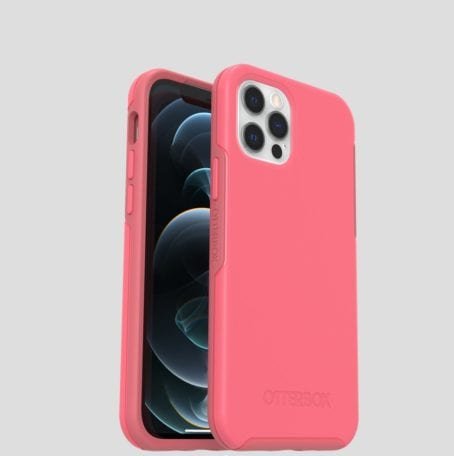 OtterBox Symmetry Plus Case Series
We love the slim look of the new 'Made for MagSafe' Symmetry series. With the added bonus of antimicrobial technology to help protect the case exterior against many common bacteria, we give this the COVID-19 seal of approval.
Available in Black and Tea Petal Pink
Retailing for $99.95

EFM Aspen Case Armour Series
For those of you that need something a little hardier but still with a great design, the Aspen Case series is for you. Tested to withstand a 6 meter drop and with a 2-year warrant, you'll no longer be that friend with the everlasting cracked screen.
Available in Clear, Glitter Mint, Glitter Coral, Glitter Burst and Slate Grey
Retailing for 59.95

PopSockets PopGrip Slide Stretch
The classic PopGrip with added functionality so you can slide it down to get that perfect selfie angle, use it as a FaceTime in portrait stand or for MegaSafe charging. We love that it is available with all PopTops so you can indulge your colour obsession by swapping out as you please.
Available in 13 different colours and compatable with all PopTops.  
Retailing for $24.95

Maison de Sabre Limited Edition Make Your Mark Phone Case
Maison de Sabre have partnered with Cure Cancer via the Make Your Mark Foundation to donate 10% of sales from every Make Your Mark phone Case to directly support Cure Cancer's ground-breaking research into children's leukaemia. Wrapped in an exclusive Make Your Mark artwork and with premium top-grain pebbled leather, this phone case is compatible with wireless charging and in our opinion, pure luxury.
Retailing for $89