The Italian fashion house has joined the wave of video campaigns alongside the likes of couture fashion houses YSL, Dior and Chanel, and they have absolutely nailed it.
The short film brings to life the new Dolce & Gabbana Beauty collection, and the video series will be released in three parts.
Part one, entitled Rinascita – which means revival or renaissance – is set in Sicily, Bagheria. The story begins with a mother, played by the glamorous Sophia Loren and her five sons, who lead the restoration of their ancient family estate: Villa Valguarnera.

Throwing the doors open, they get started: walls come down, precious murals reappear, roof beams are hoisted up and the garden's overgrown trees are trimmed.

The film is emotional, rich in symbolism and the setting, music composition and Sophia's role all come together beautifully in true, spectacular, Dolce & Gabbana style. We've only seen the first act and already it feels so iconic and dramatic. Watch it, breathe it in, admire it, you'll think 'That is so D&G!'
This wonderful little teaser has certainly got us excited for the second and third acts to come.
Instead of opulence, Sophia wears Dolce & Gabbana clothes that spell classic minimalist luxury. For the opening scene she sports a long-sleeved silk polka dot dress and for the scenes of tree-trimming and wall-resurfacing she wears a crisp white shirt.
The YouTube video is entitled Dolce&Gabbana Dolce Rosa Excelsa | RINASCITA – Act I, which refers to the Dolce Rosa Excelsa perfume, due to be released in early 2016. 

In keeping with authentic Dolce & Gabbana practice, this campaign continues to show Domenico Dolce and Stefano Gabbana's passion for native culture and the importance of family.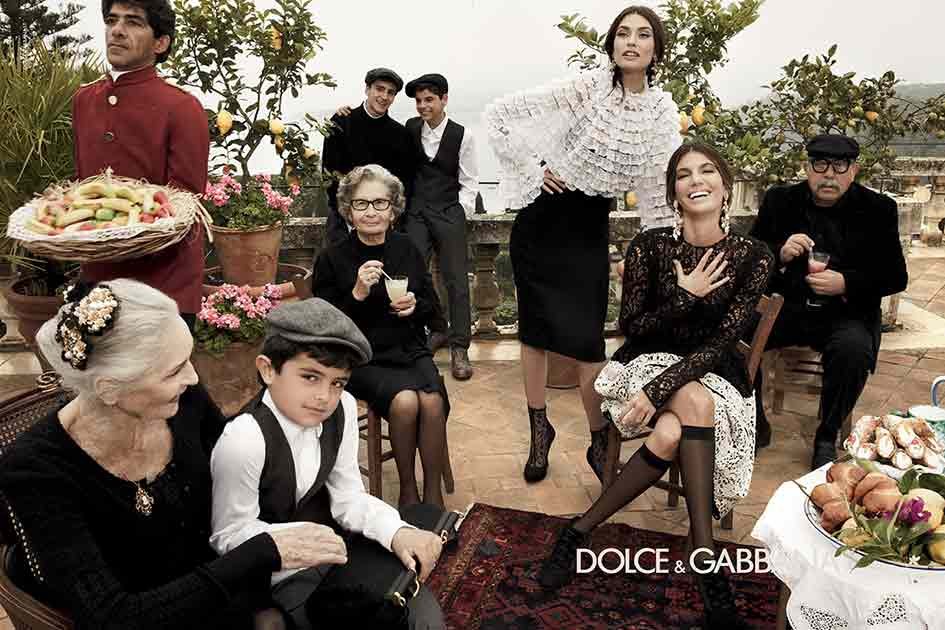 This is not Sophia's first partnership with the label. In September last year she launched her very own Sophia Lauren N°1 Lipstick with Dolce & Gabbana, and appeared in that video campaign also.