As summer starts to feel like a distant memory, the cool change in temperature brings a whole new season of trends to incorporate into our wardrobes.
The attempt to salvage last season's pieces can often leave you feeling uninspired, slightly overwhelmed and in dire need of a wardrobe makeover.
With over a decade of experience in the fashion industry and travelling the world for inspiration, creative director of Australian occasion wear brand REVIEW, Lisa Tyler, shares her insight into the top 5 trends for Autumn.
1. Nostalgic romance

Fashion is falling in love with all things nostalgic and romantic with a hint of Victoriana. And what isn't romantic about floaty chiffon ruffles, delicate laces, Victoriana inspired high necks and luxurious velvets. Rich tones of shiraz and forest green compliment this trend beautifully. Victoriana inspired pieces are timeless and can be re-worked into your wardrobe for seasons to come, after all when does romance ever go out of fashion!
2. Retro 60's

Monochrome tweeds, graphic checks and fur will resemble a blast from the past this winter. Think mini retro shifts, cute collared necklines and contrast neckties. The 60's will be back in a big way this season and will have a great influence over outerwear pieces too. Key colours include oxblood, candy pink and midnight blue.
3. It's all about the sleeve

A new love affair has started this season in fashion and it's all eyes on the sleeve! From Cape sleeves to bell sleeves, to tiers and multiple ruffles this trend adds a point of interest to simplistic silhouettes. You will see this trend on dresses, tops and knits so jump on board and ensure your winter look has just the right amount of arm candy!
4. Velvet

Aside from its luxurious texture and added warmth for the cooler season, the 90's inspired velvet revival is making a big comeback. Whether its intricate velvet detailing on a cocktail dress or a statement velvet bag, this trend will be everywhere this Autumn. A rich palette of wine, navy and classic black chic, bring the velvet trend to life.
5. Faux fur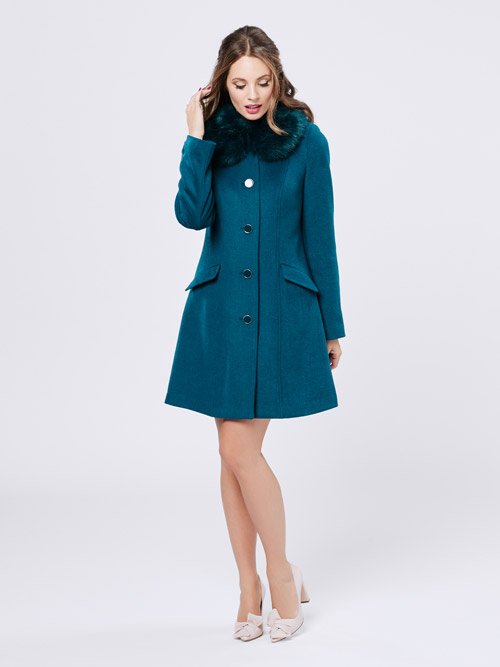 What better way to keep warm this season than investing in a coat with a faux fur collar or a cardigan with elegant fur detailing. Faux fur has taken a step away from natural tones. We can expect bold pops of colour injected into our outerwear and faux fur this season. Think rich burgundy, teal and shades of navy.