Bespoke Bridesmaids, the ultimate bridesmaid destination, gives us an insight into her top seven best-dressed celebrity weddings.
Grace Kelly
Hollywood's movie star glamour queen playing a princess onscreen in hit movie, The Swan, early 1956 – Gold. Having Monaco's dashing Prince Rainier ask to marry you in real life late 1956 – Priceless.
Grace's hourglass shaped dress was conceived by designer Helen Rose and constructed by 36 seamstresses over six weeks, the elaborate silk faille, silk tulle and rose point lace confection transformed her into European royalty.
Six young women were chosen to be Grace Kelly's bridesmaids, each wore a daffodil yellow dress and fluffed her 1.8m chapel train at every turn.

Solange
In 2014, Solange Knowles and Alan Ferguson made it official in New Orleans. Knowles arrived at the ceremony on a white painted bicycle decorated with cream roses and wearing an ivory-toned jumpsuit by Stephane Rolland – which won't get caught in spokes ladies! Knowles wore friend Humberto Leon for Kenzo for the reception. Stunning contemporary wedding portraits were taken by Rog Walker featuring an all ivory family and bridal party – including Beyonce! We're crazy in love with this wedding.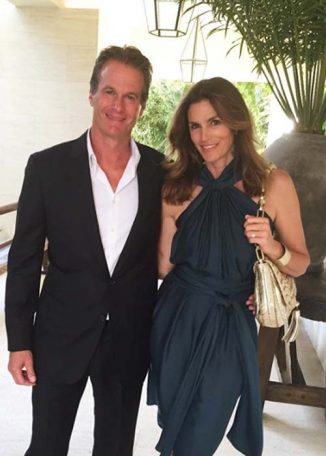 Cindy Crawford
In 1998, Cindy Crawford married Rande Gerber barefoot and on the beach in a simple John Galliano slipdress. This understated and intimate wedding is a perfect example to young brides that a wedding can be whatever you make of it, and a lesson that on some occasions, less is best.

Portia De Rossi and Ellen DeGeneres
Here comes the brides! One of the most iconic couples in Hollywood, Ellen, at 50 and Portia, at 35, swapped 'I do's' during an intimate candlelit ceremony in 2008. Both chose to wear Zac Posen on their romantic day, DeGeneres chose a white pant suit with a dress shirt and vest, while Portia wore a dramatic backless gown with a pale pink tulle skirt.
Elizabeth Taylor
Hollywood's most passionate and intense love story came to life when only 8 days after divorcing her 4th husband, Elizabeth Taylor tied the knot to her 5th husband, Cleopatra co-star Richard Burton. So it makes sense that Elizabeth decided against a traditional white dress and wore an empire style chiffon mini gown in daffodil yellow, topped with a headdress made of white hyacinths and lilies of the valley.

Gwen Stefani
This rockstar duo tied the knot in 2002. Stefani wore a custom-made pink and white silk faille wedding dress with antique lace veil. Her eight bridesmaids dresses wore bias cut silk dresses also by Dior. Their wedding may have ended, but Gwen's punk-elegant styling will last a lifetime.
For more bridal inspiration go to Bespoke Bridesmaids