Iris Apfel is an inspiration to us all. She knows more than most how to put the fun back into life and she's been doing it for 97 years. Now, she's helping us Aussies add a splash of colour into our lives as well by teaming up with Blue Illusion for their Spring 2019 season – along with Ckyka Keebaugh.
The campaign "A Life in Colour" has been photographed in the New York home of the fashion icon. Iris is an impressive woman having founded a textile and design firm with her husband Carl, and can even boast being a stylist for nine US presidents' wives.

She has a well known love for all things in colour and her huge colour palette seen in her legendary wardrobe is closely akin to her own personality and sense of style. "Let's face it, life can be dull; you might as well have a little fun with colour when you dress," says Iris. And we love her for it.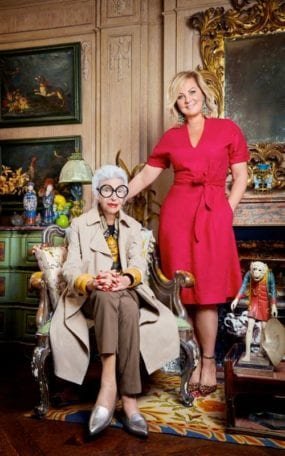 Chyka Keebaugh also appears in the new Blue Illusion campaign. They photographed the fashion brand's new collection together in New-York. Iris was free to mix and match her favourite pieces with her own accessories. And you can only imagine what fun they had doing it.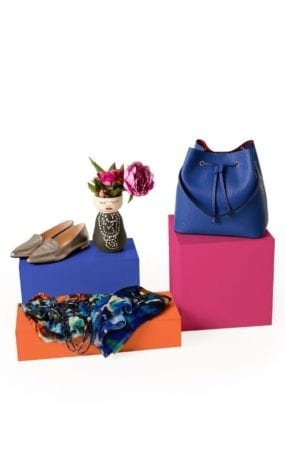 As a personal fan of Blue Illusion, I love the fact that the brand promotes fashion freedom and gives a licence for their consumers to create their own unique looks. As Iris says when it comes to putting your wardrobe together, "you have to know yourself before you can find your own style".

So get ready for Blue Illusion's upcoming Bastille Day collection and the Midnight Jungle collection and exotic Into the Wild trans-seasonal collection.

Take some inspiration from the fabulous Iris, who has made colour a true fabric of her life and says: "I've always said that the world is so grey – we need more colour than ever". Indeed.