One of my friends told me about her swimwear collection. Can you believe she owns over 40 matching items with their original packaging?
As I was dreaming about my next beach holiday, I was wondering what to wear and I discovered some new swimwear trends.
Sun-safe Aussie Swimwear
If you want to cover up on the beach and be sun-safe, then there are lots of options these days.
If you want to splash out then you might want to try Une Piece. Their best-selling one-piece swimwear is a sexy rashie with long sleeves. The prints and styles are classics.
Sunbella offers a range of sun umbrella and parasols, sun-smart scarfs (wraps) and sun gloves.
Ezibuy has a great range of solid colour and patterned swimwear, many with secret support. Think swim shorts, rashie tops, skirted suits, or a dress suit.
High waisted bikini bottoms
High waisted bikini bottoms are growing in popularity. They are surprisingly flattering and super comfy.
Sommer Swim has a range of high waisted bikinis in vibrant solid blue, green, gold, red and leopard print.
Conteessa Volpi is a sixties-inspired swimwear range made in Australia. The collection contains florals, stripes, florals and animal print designs.
Sustainable Materials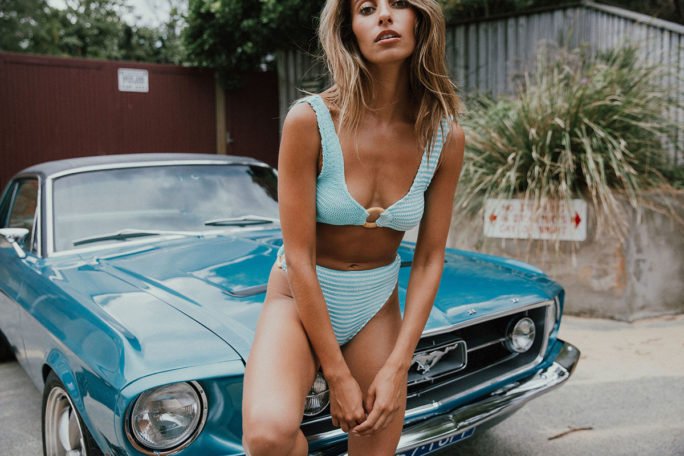 Cleonie is a Sydney-based swimwear company that uses exclusive eco-crinkle CIENNA fabric and ECONYL® lycra. The company believes in slow fashion, so each item bought is made on order. Even the swing​ t​a​g​s are eco-friendly and made from 80% post-consumer waste.
Cleonie means 'Goddess of the Water'. The swimwear range include maillots, kinis and high briefs. The colour palette is fun with pinks, peaches, moss green, red, black, nude (butter). I'm lusting after the stripy one shoulder togs.
Micro Bikinis
If you are feeling more daring, then you might be tempted by the Wicked Weasel range of swimwear. They are known for their barely-there G-strings and micro bottom bikinis. Perhaps some of these are more suited to a private pool party of two people. You can even narrow down your search by how wicked you feel? Sassy, flirty, saucy, racy or naughty?
Tie-Dye Patterns
Both Sportsgirl and Cottton On have a dedicated tie-dye range of swimwear. If you want to feel like a bohemian creative on holidays, then footwear is an optional extra for this look.
Matching Resort Wear
Sommer Swim has a range of funky resort wear and swimwear in some gorgeous colours. I adore their metallic lightweight jersey range including mini wrap skirts, wrap dresses and lounge pants. I'm lusting after their emerald green swimwear.
Beach Photographic Sarongs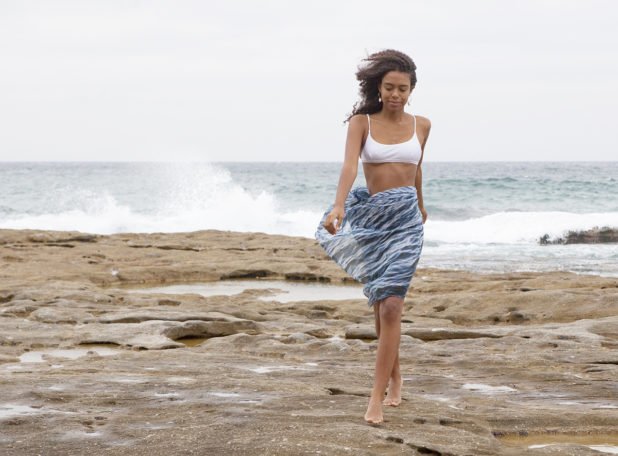 Wrap a stunning blue beachy sarong from Sarah Silverton around your waist and you're good to head down to the beach. Each item is made in Australia and features a local photograph taken by Sarah. They are designed to double up as a scarf – making it the perfect travel companion.
Don't be afraid to try something new this beach holiday season – you might even like to try mismatching your top and bottom to create a new fresh look.
Please leave a comment and tell us about your favourite swimwear brands:
Image Credits: © Copyright Sommer Swim, © Copyright CLEONIE SWIM, © Copyright Sarah Silverton