For anyone considering a career in beauty, now is the time to act. The beauty industry is the most profitable business branch right now and the number of new products, beauty treatments and cosmetic procedures has skyrocketed.  So whether you think the classic professions like regular makeup artist or hairdresser are the way to go, or you're considering some edgier careers, whatever path you choose you're guaranteed to succeed. 
Here are the 5 hottest beauty careers which are particularly lucrative at the moment. 

Permanent makeup has been all the rage lately. There's a range of procedures that result in permanent and semi-permanent makeup looks: lip blushing, eyelash extensions, cheek blushing, micropigmentation for the face, micropigmentation for the scalp…
The best way to earn significant amounts of money would be to master all these techniques and offer your clients the whole range of services, but you gotta start somewhere. The best stepping stone towards a successful permanent makeup career would be microblading – an eyebrow styling method similar to tattooing. The procedure itself involves drawing thin lines between the natural brow hairs, modifying the shape of the eyebrow and filling it in. Using extremely thin microneedles, organic pigments are injected into the skin between the dermis and the epidermis (not as deep as tattoo ink). 
Of course, this is not a simple technique and you need a training, such as a high-quality PhiBrows training and a certificate in order to become a microblading artist. Luckily, many cosmetology schools now offer training courses (some are even online) which last around two days and provide you with theoretical knowledge on the procedure, preperations and aftercare, as well as practice on props and live models. The price of these courses is around $3000, but bear in mind that this is the only investment. You can start working from home without any additional expenses, and you'll pay it off in no time – the price of a two hour session starts at $250, and as you gain experience and make a name for yourself, you can raise your price up to $800. 
The results of microblading last up to two years, so you can also count on returning customers.
Dermal Therapist
Skincare is the most profitable branch of the beauty industry; people of all ages and genders take care of their skin. Skin treatments are particularly popular at the moment and there are countless procedures out there. Although they are not quite dermatologists, dermal therapists are extremely busy.
The procedures a dermal therapist offers are non-invasive: microdermabrasion, pulsed light treatments, chemical peels, skin needling, photo rejuvenation etc. Of course, training is mandatory. There are different courses available in beauty and cosmetology schools that provide you with knowledge and training necessary to start working. Skincare clinics are popping up everywhere, you'll find a job in no time. 
Makeup Artist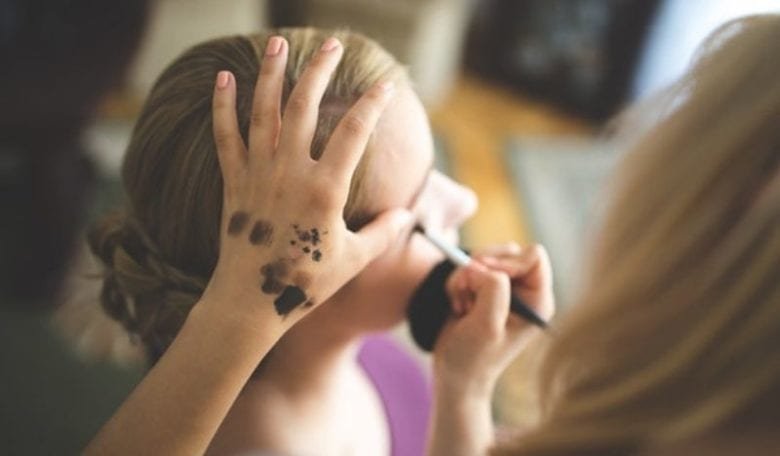 This is a classic, but it's still worth mentioning. Makeup artists are always in demand, especially during prom and wedding season. Best part is, you can start working without any formal training. Of course, you need to have experience, know the products and keep up with new techniques, as well as have good communication skills. 
Initial investments might be significant, though. Makeup can get expensive and in order to be prosperous, you need to have all the necessary products in all shades. But once you buy your initial kit, you'll soon be making enough to expand it further.
Soap Making

Natural cosmetics are making a comeback. More and more people are turning to hand-made, traditional cosmetics instead of chemical infused drugstore products, especially people with sensitive skin or during pregnancy. 
Colourful soap bars, glittery bath bombs and scented bath salts are flying off the shelves. The trick is to make your product look appealing and it's bound to sell. If you have education in chemistry, making cosmetics might be the most profitable way to cash it in.
Dog Grooming
Pets have been around forever, but lately, they are getting crazy amounts of attention. Dog grooming has become an extremely profitable career. Owners are willing to pay large amount of money for trims and washes, as well as dog outfits (there's another idea!).
There are no defined formal education requirements to become a dog groomer, it's enough to love animals and practice, practice, practice. 
The Carousel would like to thank Tilly Grant for her story. Tilly is a beauty blogger from San Francisco with the addiction to healthy lifestyle and non-toxic beauty products, as well as everything beauty related. She has been in the beauty and makeup industry for years and loves to give tips based on her experience.