Denise Olive, pictured below, is 71 – yes, you read that right!
But we think you'll agree that this in-demand fashion model from England, who has worked on campaigns for huge department stores, such as Marks & Spencer, looks at least 10 years younger.

So how does she do it?
Denise recently revealed to the Daily Mail her top 5 tips to staying and looking young.
1. Look after your hair
"Most of the compliments I receive on my appearance are about my thick, silver hair. I was 25 when my 'widow's peak' started to turn grey and, since then, I've been taking special care of my hair by finding the best products for it. I use a shampoo specifically for my hair colour, L'Oréal Professionnel Silver Shampoo. Don't be put off that the product comes out purple — it really restores shine to grey and white hair while removing brassy, yellow tones."
2.  Eat well
Denise has worked as a model since she was 19 therefore she knows the importance of eating well and looking after yourself. One of the most important things, is to start your day right with a healthy breakfast.
"I eat porridge with vitamin-rich fruit and nuts every morning and try to eat avocados regularly, too. They're full of healthy omega-3 fatty acids, which are essential for healthy skin. I can't remember the last time I ate anything fried. This definitely helps me feel young."

3. Take time out to relax 
Stress is a huge contributing factor to ageing because it affects our whole body.
"Stress and lack of sleep can add years to your face. Once a month, I make sure to visit a spa for a head and body massage. It helps me to unwind and also gets the circulation going, which is key to younger-looking skin."
4. Think before you drink
What we drink is just as important as what we eat if we want to look younger than our years. We all know the two litres of water a day rule, but Denise also swears by another drink for keeping her youthful appearance.
"I've been drinking a small glass of aloe vera juice every morning for more than 25 years. It's a miracle plant. Thanks to how soothing and cooling it is…it can help to ease symptoms of the menopause, such as hot flushes, and is full of vitamins and minerals to promote healthy hair."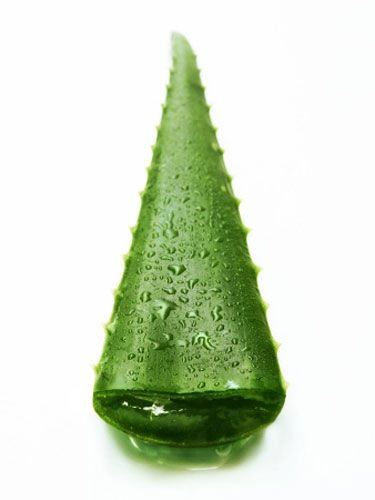 Also try to avoid drinks that dehydrate you and your skin such as too much tea and coffee and the obvious one, alcohol.
5. Use an oil to moisturise
There are many natural oil remedies that are wonderful for supporting the skin's natural protective layers such as jojoba and coconut oil, and they're great alternatives to cream moisturisers.
"If there's one product I swear by, it's Bio-Oil. I use it to moisturise my neck and chest," adds Denise.
For more age-defying tips, check out this great video below: