With summer just around the corner we have put together some top expert tips for growing your hair for beach season. If long beach-waved hair is on your summer beauty list, then these simple tips will help boost your hair health and have your locks looking longer in no time.
1# 8 weekly micro trims

We hate to burst your beauty bubble, but regularly trimming your hair doesn't actually help your hair grow faster. What it DOES do however is help combat split ends which will results in healthier hair that doesn't require inches to be chopped off due to damage. This in turn means you will achieve longer lengths quicker!
2# Nourish your scalp
Using the wrong hair and styling products for your hair type can weaken and damage your hair, making it vulnerable to breakage and split ends. Scalp health is a key component of hair growth, a healthy scalp can aid in hair being thicker, stronger and glossier. Ensure your professional hairdresser recommends a home care regime specific to your hair type and scalp condition.
For scalp specific haircare try:
3# Cold water therapy
You may have heard the old wives tail that blasting your hair with a shot of cold water at the end of your shower is good for your hair. There is some truth in that. Explained by Paul Mitchell Education Director Stephanie Gelston. "What the cold water does is it closes the hair cuticle shut. This automatically makes your hair feel smoother but also traps the topical nutrients and hydration from your conditioner, increasing the benefits your hair reaps from professional care products."
#4 Minimise wet hair brushing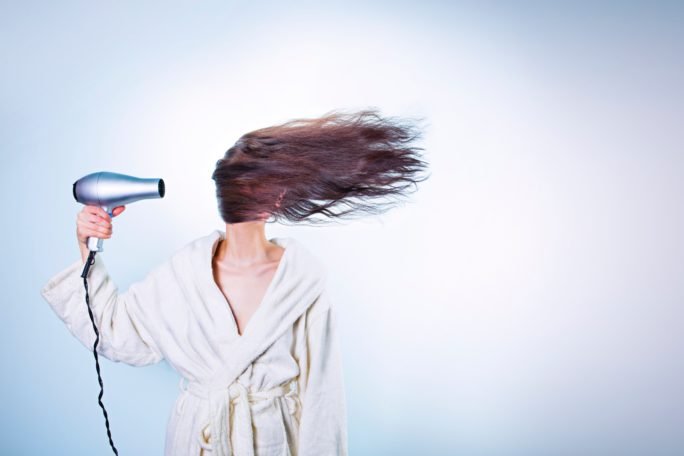 Ever noticed that you hairdresser will blast your hair dry before brushing it? This is because hair is at its most vulnerable when it is soaking wet and susceptible to breakage from excessive brushing. To protect your locks length, use your fingers or a wide tooth comb to detangle your hair when its wet, then dry 60-80% before finishing your styling with a brush.
#5 Beauty from within
If you are what you eat, then a healthy nutrient dense diet most certainly leads to healthy (long) hair. Often the necessary vitamins to keep your hair & scalp in optimal condition are difficult to obtain through a regular diet alone. This is where hair specific vitamins and supplements come in.
Designed to provide the most effective hair nutrients in the right quantities & proportions, specifically formulated all-natural hair vitamins will help support hair health and condition from within – and get your closer to those long lush summer locks you desire.
WE RECOMMEND: trico.lab Good Hair Vitamins 56 vege capsules RRP$39.95
The Carousel would like to thank Carmen de Souza for her article.