It doesn't matter whether you wash your hair everyday, every second day or once a week. The main function of a shampoo (no matter what price it is), is to clean your hair.
Wash
"The only time I think you should consider how often you're washing your hair, is if you colour your hair a lot, as water fades colour the fastest," says Withnell.
As for those with oily hair, avoid washing it everyday. This process just encourages your scalp to produce more sebum, making your hair even more oily.
If the cold wintery weather makes your scalp dry out, then here's a trick you should try.
"Pop two drops of jojoba oil in your hands, and massage it in to combat a dry scalp," says Withnell. Try Bhave Hydrator Moisturising Shampoo and Conditioner, $32.95 each; The Jojoba Company 100% Natural Australian Jojoba, from $19.95
Care
Once you have shampooed and conditioned your hair, use a leave-in treatment to keep the hair cuticle smooth and flat. This in turn will make your hair appear more shiny and healthy.
"You can temporarily mend split ends with a leave-in product that'll make hair appear less fuzzy,"  says Withnell. "Less is more when it comes to this kind of product – it's not an instant fix, and it won't be more effective if you use more than a 20 cent piece." Try Schwarzkopf Extra Care BB Cream, $10.99
If you have finer hair, choose an oil in mist form. It'll nourish the hair without weighing it down too much. Try Redken Diamond Oil High Shine Airy Spray, $29.95
Style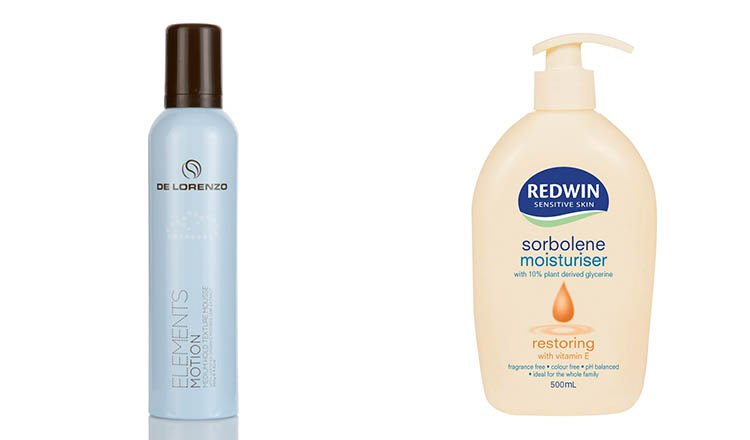 Curly hair should move. There is nothing worse for curly hair than for it to have so much product in it, that it sits flat against the head. The best thing for this hair type is mousse – as old fashioned as it sounds.
"Mix leave in conditioner, treatment or even a 5 cent piece of sorbolene cream together with a tennis ball-sized amount in your hand," says Withnell. "Sorbolene is an excellent moisturiser – it attracts water towards the hair and softens the hold factor of the mousse so your hair is free to move as you walk."
And if you're going to dry your hair, try a normal floor fan heater, and dry your hair next to it. Don't touch the hair, just let it go. The best way to dry curly hair is by not touching it, otherwise you'll make it bigger.
Try: De Lorenzo Elements Air Motion, $19.95; Redwin Sorbolene Moisturiser, from $3.09