Knowing your fashion facts is a start. It can take 2700 litres of water to produce the cotton needed to make a single t-shirt hanging in your wardrobe, or up to 30 years in landfill for that funky summer dress with its synthetic fabric to decompose in the soil.
The textile industry is the third largest consumer of water in the world, using an estimated 8000 synthetic chemicals many of which will be released into fresh water sources. Gets you thinking?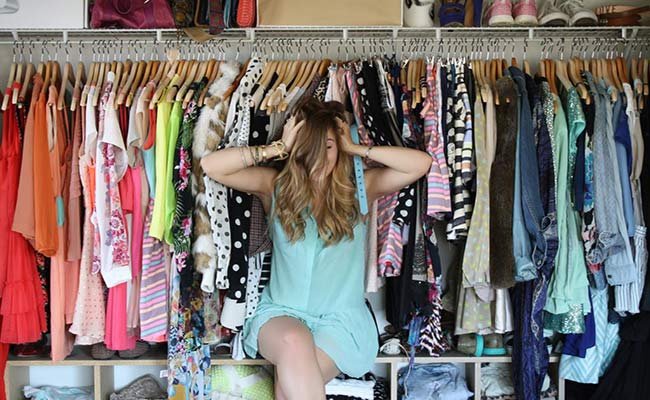 Then add to this, the fact that you only wear 20% of your wardrobe 80% of the time and you have to wonder about how to responsibly shape your fashion conscience!
Now thanks to the Salvos, they are doing it for us with the launch of their 'Fashion with a Conscience Campaign'.
From August 21-27 they are supporting National Op Shop Week, so you have just enough time to do a fashion detox, pack up all the clothes you're not wearing and recycle them!
Get your girlfriends to come over and help you sort through your wardrobe, make an afternoon of recycling your wardrobe and head off to the Salvos with the bags of clothing you're never ever going to wear again – be brutally honest with yourself and don't be a hoarder!
Fashion with Conscience encourages Fashionistas to reuse, recycle, and reinvent fashion by shopping at their local Salvos store. Not only do Salvos stores divert 15,000 tonnes of clothing and household items per year from landfill, but if every Australian recycled one t-shirt or pair of jeans each year, we would recover billions of litres of water!
Stores in NSW, QLD, & ACT during the campaign week will hold a series of in-store promotions where customers can win a $500 gift card, enjoy up to 50% off all pre-loved items and dress for less whilst helping the environment and those less fortunate.
The Carousel would like to thank Liz Courtney for this article. Liz 
directed Earth's Survival and The Tipping Points of Climate Change, and is one of the winners of 100 Women of Influence awards in 2015.