It is November and it is time to get serious about shopping for Christmas and the holiday season.  November has become a fabulous month to bag a bargain.   Throughout the month there are a range of big brand sales events.  Whether you are looking for that perfect item for those you love or perhaps just taking advantage of the sales to spoil yourself, this month has you covered.
For those of you who love to hold out until a couple of days before Santa pays us a visit, you might consider making November your new Christmas shopping panic month.   It may be your last chance to ensure you get those gifts delivered, wrapped and ready for the big day. COVID has impacted us in so many ways.   Deliveries and shipping will be under more than the usual seasonal pressure as we edge closer to Christmas.  Shop now to avoid disappointment.
Why is November such a prime shopping time?
Over the last few years, a range of shopping events has gone from strength to strength, attracting major retailers, etailers and boutique stores alike. Let's discuss what is coming up, some of the offers and some Savvy Shopping Tips to ensure you get the best bang for your buck.
Click Frenzy
Naturally, with Click Frenzy The Main Event commencing from November 9 for two days, shoppers are flocking to save on their favourite brands with bargains like 50% off Sheridan sheets, up to 75% off Shaver shop's premium brand items, and save 20% on fashion, shoes and accessories at David Jones so you are ready to glamorously meet the demands of the celebration season ahead.
Check out Click Frenzy Main Event for all of the amazing bargains, fashion, electrical, tech and just about anything your heart desires.
Savvy Hot Tip:  Click Frenzy Main Event sale officially finishes at midnight on November 11 however, many of the participating brands continue their sales on their own websites for many days after the official sales closes.
Singles Day
Singles Day is considered the biggest online sale in the world.  Why is it called Singles Day?  Because of the date.  The eleventh of November or 11/11 (all those number ones).  It began in China to celebrate being single, spoiling yourself and considered the opposite of valentines day!  It is now 24 hours of online shopping mayhem with many retailers internationally and in Australia offering great deals.
Many Aussie stores are participating ranging from Hello Fresh which is offering up to 40% off meal kits during Singles' Day to The Iconic which is taking 30% off amazing items in fashion, home, beauty and kids categories.  Remember to check out the shopping platforms too like eBay, Amazon and Catch.
Savvy Hot Tip: receive even deeper discounts by checking for already reduced items (often end of season brand items) that include the Singles Day discount.  The Iconic is including the 30% off sale on many of their already reduced items.  Look for the 30% off at checkout label on their sales items.
Black Friday Cyber Monday weekend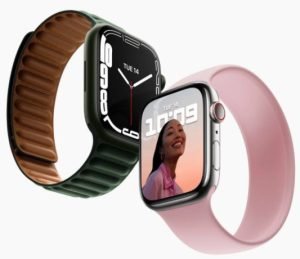 To top off the month, Black Friday and Cyber Monday weekend commences Friday November 26.  Traditionally, the tech sales were launched on Cyber Monday however this sales weekend has become such a big event, the great prices are available throughout.
Savvy Hot Tip:  Pureplay online stores like Kogan often commence their sales the week before many of these shopping events so make sure you check them out even before the sales events start to get in early.
This year complete your shopping in the November festival of sales and have a December more dedicated to enjoying the celebrations.  It has been a challenging year and we deserve a little indulgence this year more so than ever.