The Little Black Dress, or LBD as it's sartorially coined, is part of fashion folklore. Women turn to their little black dress in (fashion) times of need, be it for day, for a cocktail soiree, or just a night out on town, an LBD fixes any fashion crisis that may incur. It comes in many a shape and style; from tailored to billowy, to long to short, it's even better if it's designer, and even better if it's vintage! To celebrate the little black dress in all its glory, The Sydney Fair will showcase a special Couture Exhibition 'The Little Black Dress', for the first time starting next Thursday 26th of May. Fashionistas, LBDs at the ready.
A still exhibition of vintage fashion and memorable classic silhouettes, which have been individually chosen to be on display – and not only to touch but also available for purchase.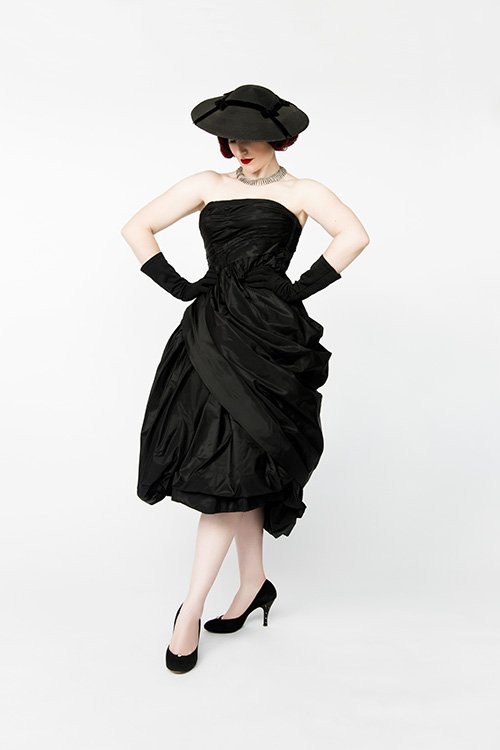 The exhibition will include classic silhouettes with pieces starting from the 1920s when Coco Chanel introduced "The Little Black Dress" in Vogue in 1926.
Fair goers can also expect a look into one of Marilyn Monroe's favourite designers – Ceil Chapman – as well as a string of global luxury fashion labels from Chanel, Balenciaga, Dior and Gaultier.
When:    Thursday 26th May, 2016 – 6:00pm – 9:00pm
                 Friday 27th May, 2016 – 11:00am – 7:00pm
                 Saturday 28th May, 2016 – 11:00am – 6:00pm
                 Sunday 29th May, 2016 – 11:00am – 5:00pm
Location:  Byron Kennedy Hall, Entertainment Quarter, Moore Park NSW 2021                                                             
Tickets:     Available at the door or online: http://www.thesydneyfair.com.au/Page/BuyTicketsOnline