Briella Brown may only be aged 21 but that didn't stop her facing entrepreneurs Naomi Simson, Dr Glen Richards, Steve Baxter, Andrew Banks and Janine Allis on Network Ten's show Shark Tank. 
Here the fashion savvy Sydney businesswoman talks about how she won over the big guns to back her company Your Closet, and the inspiration behind the start-up company.
The idea for my fashion rental business Your Closet began when I was in my final year of school, I was fortunate enough to be invited to three formals in three weeks. I realised that myself and all of my friends were purchasing expensive designer dresses of which we were only going to wear once.
Whether it was because photos were all over social media or whether we just didn't feel special in it any longer we, like so many other women, didn't feel comfortable wearing them again.
The idea of renting dresses began from this as I imagined renting dresses on a larger scale and all the occasions that the same principle could be applied such as weddings, the races, birthdays, and gala balls. From there I partnered with some savvy investors and developed a model that enables women of all ages and incomes the opportunity to wear the latest designer dresses fresh off the runway.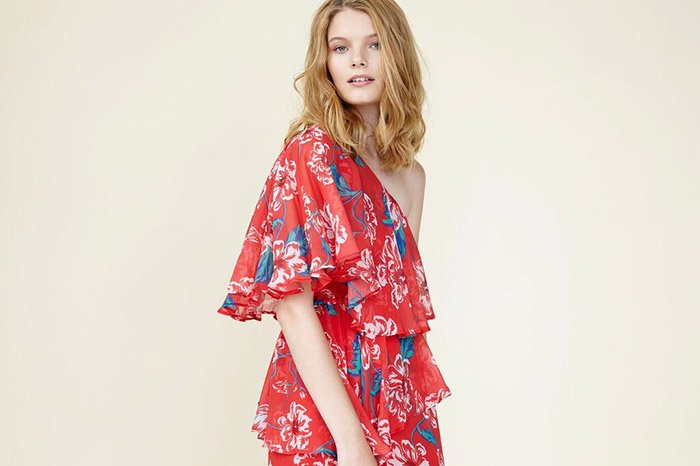 One way we differentiate ourself from similar concepts is how we ascertain our supply of designer dresses. Your Closet works directly with our designer partners which allows us to offer full sizes runs (sizes 6-16) and at the start of the season. I was confidant that supporting Australian designers was the direction that I wanted for Your Closet and am extremely proud to currently represent Alex Perry, Camilla, Camilla and Marc, Nicholas, Josh Goot and soon to add Thurley.
Since launching in August 2015, the business has been growing far quicker than I ever could have imaged and now have over 500 dresses in our collection. About a year ago a few dresses were ordered from Your Closet to McGrath Real Estate headquarters for a ball and one of the women mentioned the business to John McGrath who recommended I audition for the Network Ten show Shark Tank (of which he was an investor last season). So I sent in an application and was successful through the first two rounds and was then notified that I had made it through to filming. I was so excited to share my business on national television and practiced my pitch and went over my numbers and metrics involved in the business. 
The filming was exciting! However it went extremely quickly, and was all a blur despite the fact they actually grilled me for over an hour and a half. It went on for so long that one of my models actually fainted halfway through my pitch because the hot lights were strong but the show went on (and one of the judges Glen Richards caught her).
The sharks were all really lovely and gave me some great insight into some new avenues I hadn't yet explored. On the night of airing we received ninety times the usual traffic to our site and were thankful the site didn't crash, which is due to our fabulous tech team at Your Closet. I pitched an $80 000 investment for a 20% stake in my business and settled for a split investment from the the two female judges Red Balloon founder Naomi Simson and Boost Juice founder Janine Allis. This was for an $80 000 investment for a 40% stake in Your Closet. 
Overall, it was such a positive and unique experience. The sharks gave me some great ideas which I have been working on for the past six months since filming and we are thrilled to be adding some new designers and products to our collection including designer clutches and millinery.
Spring Racing and Formal Season are two big periods for us across the calendar and we are looking at new ways in which we can provide a seamless experience for our customers.
Rental prices are usually 10-15% of the retail value and range anywhere from $85 for a Camilla playsuit to $320 for an Alex Perry evening gown. With over 500 garments available for hire, Your Closet caters for all occasions and body shapes, ranging sizes from 8-16.
The Carousel thanks Briella Brown, founder of Your Closet for sharing her inspirational story.