Is this your Engagement Ring Destiny? Let's find out what astrologer Hedy Damari has to say.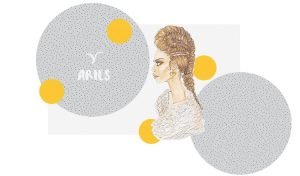 ARIES
As the most bold and daring sign of the zodiac a run-of-the-mill setting simply won't cut it. Yes, diamonds are the gem stone for Aries and are bound to be featured but a red-hot ruby as the centrepiece will make the sort of statement that reflects your fiery, vivacious personality.
TAURUS
Taureans are typically traditional, which invariably means you'll opt for something on the conservative side. However, let's not forget that you're artistic and practical, so your masterpiece is bound to have a twist. A combination of diamonds and emeralds in a cushion cut will be a time-honoured yet unique piece.
GEMINI
One ring isn't enough for the effervescent Twins of the zodiac! An interlocking or double ring, something intricate and eye-catching without being too 'busy', is an ideal expression of your dual star sign traits. There is also an array of two-in-one styles that, while individually unique, perfectly complement each other.
CANCER
Sentimental and family-oriented, mementos and heirlooms are highly valued by Cancers. Adding your own personal touch to a ring that has been passed down through generations by recycling the stone or melting the metals into a modern setting is the perfect way to honour the past and capture the future.
LEO
Flamboyant, dynamic and with a penchant for the best, bigger is definitely better. The 'Orange Diamond' is probably out of your fiance's fiscal realm, but he'd better have a tidy stash. A cathedral setting will emphasise the majesty of your minimum 1.5 princess rock – you are, royalty, after all!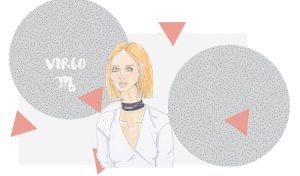 VIRGO
As the most discerning sign of the zodiac finding the perfect engagement ring is a much-relished and often long-winded mission of a lifetime! Something refined and timeless, for example a simple platinum or white gold diamond-studded band with a brilliant diamond centrepiece, will signify your less is more philosophy while being breathtakingly exquisite.
LIBRA
As the style queen of the zodiac, Librans love high-end brands. While Van Cleef & Arpels may serve as inspiration your purchase is likely to be a custom-made number oozing femininity and grace. A vintage setting or square cut Halo is a beautiful option … even if you're no angel!
SCORPIO
Scorpios aren't particularly materialistic, so a ring, while lovely, may be viewed as more of a formality. You're likely to have a no-fuss approach to finding your ring but that isn't to say you'll take any old bauble. A combined wedding and engagement diamond band will be low-key, yet classy.
SAGITTARIUS
Philosophical and worldly, an expedition to big name chains holds little appeal. In fact you'd probably find the whole experience rather bourgeois. Hunting around in a quaint antique store for a vintage creation with a funky edge – something slightly eccentric and flamboyant without being OTT, is more your style.
CAPRICORN
Sophisticated and cool, an old-school glamour platinum solitaire is a likely choice. While these rings are easily obtained resourceful Capricorns know that eliminating the middle man saves a bundle. Besides, sourcing the finest of four C's and a competitive jeweller allows your inner control freak to oversee every last detail
AQUARIUS
As the most original sign of the zodiac you effortlessly create trends, not follow them. Forget prestigious brands, only a quirky, off-beat designer is qualified to handle your creation. With your ecological awareness you may also opt for someone that specialises in ethically sourced fair trade gems and metals.
PISCES
The ideal ring for the most mystical sign of the zodiac is one that looks as though it was forged in another world or a millennium ago. From a marquise lavender amethyst to an Asscher champagne diamond, unusual stones and delicate settings will give your signature creation an ethereal edge.