It's the glowing bride, but with a difference. Let's take a look at the Swarovski Sparkling Couture Exhibition which previously opened in Dubai, and we've flown in the hot haute couture gown images for your viewing pleasure.
Swarovski, the global leader in cut crystal and fashion jewellery, is hosting the first ever Sparkling Couture exhibition to celebrate the brand's long-standing relationship with regional and international couture designers. Over forty couturiers, jewellery and accessory designers from Middle East and South Asia are showcasing bespoke pieces in the first-of-its-kind exhibition.
The showcase features exquisite collections by couturiers from across the Middle East and South Asia. Each designer presents one piece, created exclusively for the event, highlighting their innovative use of Swarovski crystals.
For the Bridal wear collection, intricate couture designs were creatively adorned with Swarovski crystals.
Chosen for their excellence in their respective areas of design, Swarovski brings together an eclectic group of designers providing a platform to showcase innovative and collaborative designs.
"Couture is an art form that typifies our region, and in bringing together such a diverse group of designers from across the GCC with leading names from South Asia, Swarovski underscores the mélange of talent and cultures which enriches the region," said Flemming Nielsen, Vice President Sales, Swarovski, South Asia. "It is intriguing to see the passion, attention to detail and craftsmanship that defines these designers, and the region as a whole."
The Bridal wear collection includes couture designs by:
– Georges Hobeika (Lebanon)
– Dar Sara (UAE)
– Sebastian Gunawan (Indonesia)
– Steven Khalil (Australia)
– Arushi (UAE)
– Bella Rêve (UAE)
– Florentina (UAE)
– Ziad Antoun (Kuwait)
– Finale Wedding Studio (Thailand)
– Iconic (Thailand)
– Vatit Itthi (Thailand)
"The Sparkling Couture exhibition perfectly encapsulates the region's love for bespoke pieces, intricate design, and exquisite embellishments, as well as the diversity of the designers. This first-of-its-kind event gives Swarovski the platform to celebrate our long-standing relationship with the regions most respected couture designers," added Andrew Mojica, Managing Director, Swarovski Middle East.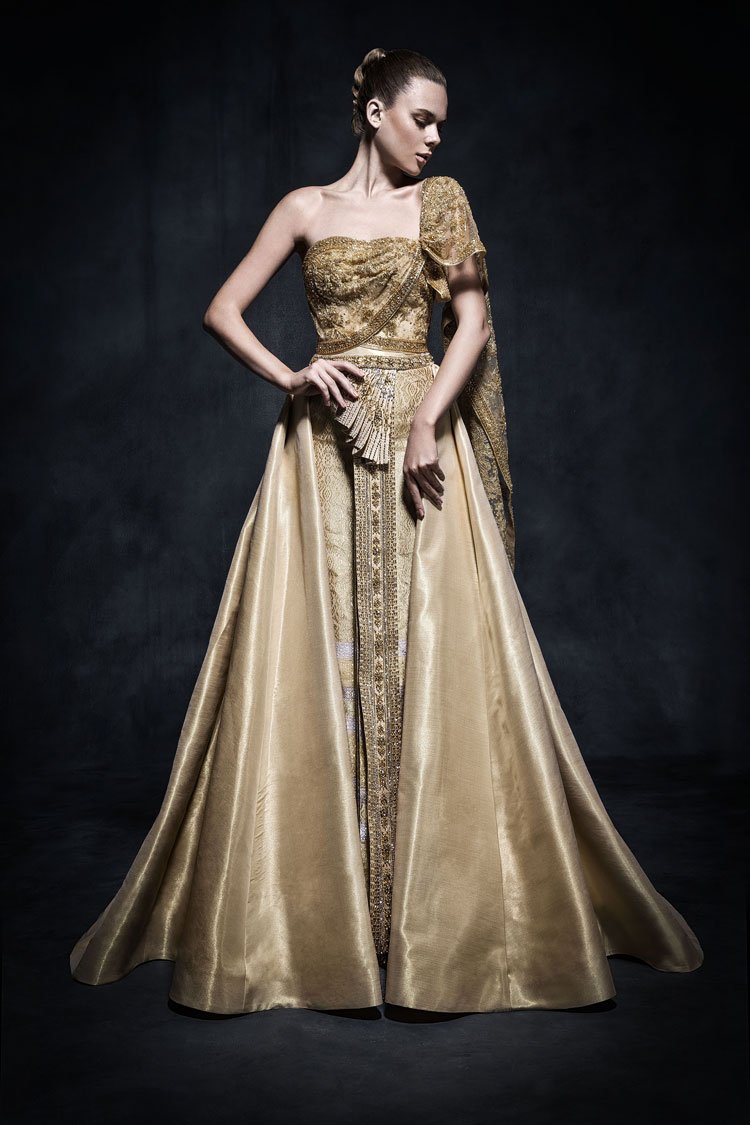 Need more bling? Check out Swarovski.