SWELL Sculpture Festival 2022 in Pictures: Gold Coast Beach Transformed into Outdoor Art Gallery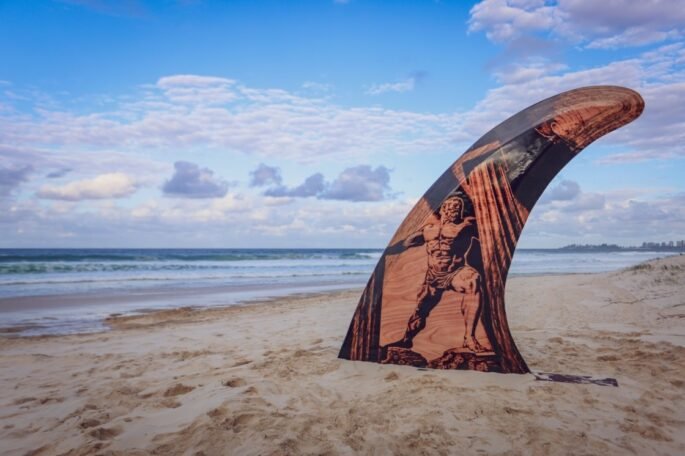 The 71 sculptures that are lined up along the one kilometer length of Currumbin Beach may be the most diversified ever. These sculptures range from a gigantic surfboard fin that is sprouting from the sand to a flock of polypropylene geese that are flapping their wings to a pavilion that is created completely from repurposed milk crates and zip ties.
At the open-air show, which runs through September 18th, the works of artists from all across the nation – and the globe – are on display until then. The Sydney-based artist Brigid Vidler won the $15,000 Neumann Family SWELL Sculpture award for her piece titled "Salvage/Selvage."
Permanent Sunrise – Alejandra Propato
This sculpture evokes feelings of excitement and enjoyment. It is made up of 7 kilometres of sparkling, colourful nylon thread that is stretched over 40 poles. The beach and the water serve as a background.
Salvage/Selvage – Brigid Vidler
A reef of fading denim coral covers three empty oil barrels that are strewn on the beach. This is a mirror of the signs of human activity found on coral reefs, which may be seen in the form of physical damage, pollution, and coral bleaching.
A hole in the head – Edward Trost
A human head sculpture made of aluminium with a hole large enough to let the light of dawn shine through. This piece encourages self-acceptance and encourages viewers to look beyond the stigma associated with the topic.
Bathing Box – Clayton Blake
An abstract and colourful version of the distinctive bathing boxes that decorated many beach communities along the east coast of Australia.
Ne Plus Ultra – Emily Haste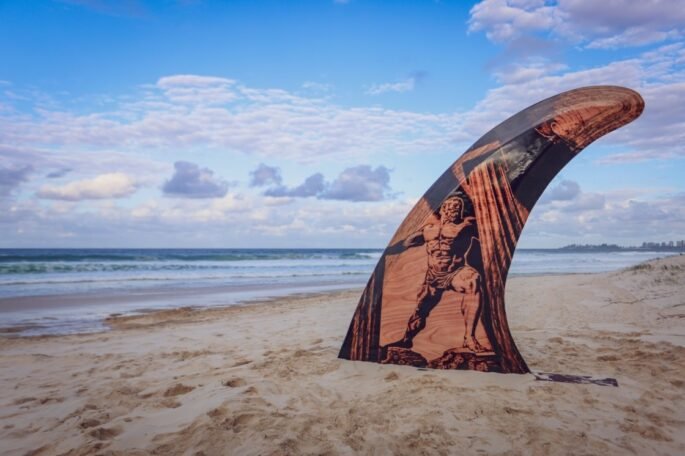 This Gold Coast artist is participating at SWELL for the first first time, yet they have spent their whole lives admiring the sculptures there. This work was awarded the prize for Emerging Artist of the Year.
Navigator – Jeremy Sheehan, John Vanderkolk, Mark George
The monumental work that tells the tale of catastrophic floods, sailing ships, and oceanic adventures. After having their last attempt at entering QLD last year thwarted by covid, the three men from NSW were granted entry this time around.
On Reflection – Matt Turley
Marine-grade stainless steel that has been polished to a gleaming sheen in the sand invites guests to seize the moment, pause, and take in their surroundings while relaxing.
How the birds got their colours – Living Sculpture
A contemporary performance piece that is both dynamic and site-specific, and is directed by Indigenous artists. It combines First Nations dance, storytelling, contemporary circus, and sculpture, and it is performed on the beach alongside static artworks.
---
More Reading: